9th March 2011
Government Launches Consultation On Employment Tribunal Reform
On 27 January 2011 the Department for Business, Innovation and Skills (BIS) launched a consultation on wide-ranging employment tribunal reforms. Resolving Workplace Disputes: A Consultation sets out a number of proposals, many of which are aimed at encouraging early resolution of disputes without a hearing, speeding up the tribunal system, reducing the cost to taxpayers, and boosting economic growth.
The proposals include raising the qualifying period for unfair dismissal to two years, introducing compulsory pre-claim Acas conciliation, charging claimants a fee, and wider powers to strike out a claim or order payment of a deposit. The limit on costs awards could be raised from £10,000 to £20,000, and employers who lose at tribunal may face not only damages, but a fine of up to £5,000 payable to the Exchequer. The consultation closes on 20 April 2011.
Qualifying period to rise from one year to two years
The government proposes extending the unfair dismissal qualification period from one to two years. The government believes this will encourage economic growth by giving businesses more confidence when they consider taking on people, although the projected effect of this measure on the number of tribunal claims is "modest", at only 3,700-4,700 per year.
One reason for the proposal is that there "may… be a risk" that one year is "too short" for employers and employees to resolve differences they may have, and that this "acts as an incentive to some employers to bring the relationship to an end earlier than is in everyone's interests".
The government does not see this proposal as "a charter for businesses to sack people unfairly", although critics suggest that it will extend the scope for businesses to do just that.
Claimants to submit all disputes to Acas before bringing tribunal claim
One of the aims of the reforms is to encourage early dispute resolution before a case reaches tribunal. Acas has recently introduced voluntary pre-claim conciliation (PCC) which is proving successful in many cases. However, only 20% of claimants currently speak to Acas before they submit their claim.
It is proposed that claimants should have to submit details of their dispute (on a shorter version of the ET1) to Acas, within the normal time limit. This will stop time running for the purposes of a tribunal claim. There will then be a mandatory one month period during which both parties must engage in PCC. Even where this is unsuccessful, Acas will be able to give useful advice and information to the parties that will enable them to "make a more informed decision about going forward" with the claim. The government believes this could reduce the number of claims lodged by 12,000 per year.
The consequence of this proposal is that Acas would no longer have a duty to conciliate once a claim progresses to tribunal, although it will have a power to do so.
Guidance to manage parties' expectations
The government notes there is evidence to suggest that both claimants and employers tend to be over-confident about their changes of success and the potential value of their claim. It proposes that the early conciliation reference will enable Acas to provide both sides with impartial information and advice on the value of the claim and the prospects for success before a claim is lodged. Information can also be made available in the ET1 guidance notes concerning the likely value of awards, and the average time taken to deal with claims.
Introduction of fees
There will be a separate consultation on fees in the Spring, however the consultation paper comments that fees could "incentivise earlier settlements and disincentivise unreasonable behaviour like pursuing weak or vexatious claims".
The consultation paper does not set out any concrete proposal for fee-charging, and does not comment as to the amount of any fee that may be charged (although various media sources have speculated that it may in some cases be up to £500).
Power to strike out or order a deposit at any stage, possibly without a hearing (but subject to right of review)
The government has recognised that tribunals existing powers to deal with weak claims are somewhat limited. For example, strike out and deposit orders can be made at a pre-hearing review but not at a case management hearing, and the claimant must have the opportunity to make representations.
The government proposes to make these powers available at any time, possibly without a hearing or the right to make respresentations, although claimants would have the right to request a review afterwards. Respondents could also request a strike out without having to submit a full ET3.
Further particulars of claim before ET3
It is also proposed that employers should be able to request further information about the claim before having to submit a full ET3. The tribunal could then make an "unless order" requiring the claimant to provide further information or face a strike-out.
ET1 to include a schedule of loss
The government is concerned that employers sometimes do not have enough information at the outset of case to know whether to fight or settle. It therefore proposes to require claimants to fill in a preliminary Schedule of Loss (and possibly provide other mandatory information) as part of the ET1.
Failure to accept reasonable offer will attract financial penalties
The government proposes to introduce a rule whereby either party can make a formal "without prejudice" offer to settle backed up by penalties for failing to accept it, if it turns out to be a reasonable offer. Further, where damages are awarded, the government envisages giving tribunals the power to make an uplift or reduction in compensation. Where there is no compensation awarded, the claimant's failure to accept a reasonable offer may be evidence of vexatiousness or unreasonableness, triggering a possible costs award.
Employment judges to sit alone in most unfair dismissal cases
While acknowledging that the industrial expertise of lay tribunal members "can be valuable", the government believes that there are significant advantages to employment judges sitting alone, and that this may lead to shorter hearing times.
It proposes to widen the circumstances in which employment judges can sit alone, and in particular that they should normally hear unfair dismissal cases alone, unless they decide otherwise. This may prove controversial as some see unfair dismissal as the typical case in which the experience of lay members is invaluable, since knowledge of industrial good practice plays a key role in understanding the concept of unfair dismissal.
Routine employment judge work to be delegated to "legal officers"
There is also a proposal to free up employment judges from routine interlocutory work – such as requests for further information, amendment of pleadings, postponements and listing – and delegate this work to "suitably qualified legal officers". The government is seeking views on the types of work that could be delegated, and the qualifications and experience that would be necessary to perform this role.
Witness statements to be taken as read
To cut down the length of hearings, the government proposes that witness statements should stand as evidence in chief, and be taken as read. Employment judges would have the discretion to vary this default rule in whole or in part, depending on the circumstances.
However, this would not apply in Scotland, where witness statements are not generally used.
Witness expenses will no longer be paid by the state
It is also proposed that the expenses of parties and witnesses (travelling costs, loss of earnings etc) in attending the tribunal will no longer be paid from the public purse. Witnesses will be expected to attend tribunal at their own expense as a "civic duty", unless a witness order is made, in which case the party calling the witness would pay their reasonable expenses.
Costs limit to rise to £20,000
Currently an employment tribunal can only award costs in limited circumstances (for example, where the claim or defence was misconceived, or where a party acted vexatiously or unreasonably). It can only award a maximum of £10,000. Higher awards can be made if the matter is referred to the county court for detailed assessment, a procedure which the government thinks cumbersome.
It is proposed to increase the amount that tribunals can award to £20,000. However, there is to be no move towards a general "loser pays" principle (as in the civil courts).
Employers to be fined up to £5,000 (on top of damages) if they lose a case
Many of the proposals in the consultation document might be termed "business-friendly", in that they either make it harder for employees to bring claims or easier for a tribunal to throw the claim out if it is weak. However, one proposal attempts to redress this balance.
The consultation paper proposes that tribunals would automatically levy a financial penalty on an employer who loses a claim (other than in exceptional circumstances). This would be in addition to the damages awarded to the claimant and would be payable to the Exchequer.
The penalty would be 50% of the award, subject to a lower limit of £100 and an upper limit of £5,000. However, it would be reduced by half if paid within 21 days, to encourage early payment. The government hopes that this would lead to greater compliance by employers, and therefore fewer disputes and fewer claims.
The outcome of the consultation process is eagerly awaited and we intend to publish details of the final proposals in future editions of the Lighthouse employment law newsletter and on the blog.
Contact –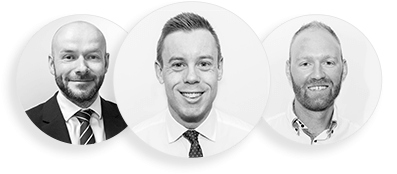 Get in touch
Friendly, professional & personal health & safety consultants