21st July 2011
Direct Discrimination and Harassment Case
Court of Appeal Determines Direct Discrimination and Harassment Case
In the case of Grant v HM Land Registry the Court of Appeal recently held that an employee who had "come out" at work had not been directly discriminated against or harassed on the grounds of his sexual orientation.
Mr Grant worked for HM Land Registry (the Land Registry) at its Lytham office, where there are over 300 employees. Initially he did not reveal that he was gay. However, he subsequently chose to tell his Lytham colleagues.
Mr Grant was subsequently promoted to a post in Coventry, and he wished to tell his colleagues that he was gay in his own time. However, his new line manager, Ms Kay, made references to his sexual orientation to his new colleagues. Consequently, Mr Grant brought a tribunal claim for sexual orientation discrimination and harassment.
At the initial hearing, the Employment Tribunal found that six incidents involving Ms Kay amounted to direct sexual orientation discrimination against Mr Grant, namely: Before Mr Grant started in Coventry Ms Kay told a single colleague "Don't go fluttering your eyelashes at him, he's gay". Accordingly, the Employment Tribunal found that Ms Kay's intention was to go further than simply telling her colleague that Mr Grant wasn't available, and that she wanted to tell her that he was gay. Mr Grant gave evidence that he was distressed when he heard that she had done so.
Ms Kay questioned whether Mr Grant was really ill after he had been absent for some time and the tone of an e-mail she sent was influenced by the fact that he was gay.
Ms Kay put Mr Grant under improper pressure to reveal the fact that he wanted to attend a lesbian/gay meeting when it was intended to be confidential. She strongly suspected what the meeting was about and Mr Grant did not attend because of her apparent hostility.
Ms Kay made a "limp wrist" gesture to Mr Grant.
At a work dinner Ms Kay referred to Mr Grant's sexuality in front of others, asking "How is your partner, Chris? How is he?". Mr Grant stated before the Employment Tribunal that he felt uncomfortable because he believed that not everyone present knew that he was gay.
While she had been co-operative with a heterosexual male colleague regarding the use of fleet cars, Ms Kay was unco-operative with Mr Grant.
The Employment Tribunal held that, with the exception of the use of fleet cars, each of these incidents amounted to harassment. Although the Employment Tribunal did not find that Ms Kay's purpose had been to harass or undermine Mr Grant, it found that the complaints amounted to harassment because of Mr Grant's response to them.
The Land Registry appealed against the original Tribunal's decision and the Employment Appeal Tribunal upheld the appeal on the basis that the Tribunal had failed to consider two important facts – namely, that Mr Grant had "come out" when working at the Land Registry's Lytham office and that Ms Kay knew this. Accordingly, the Employment Appeal Tribunal held that a tribunal could find that when it is known that someone does not want their sexual orientation revealed, revealing it could amount to an act of discrimination. However, in this case, the tribunal had overlooked facts that were relevant to whether Mr Grant had a justified sense of grievance sufficient to constitute a detriment for direct discrimination purposes and to whether Ms Kay's disclosures could be said to have created a humiliating environment for harassment purposes.
The Employment Appeal Tribunal remitted the case for a fresh tribunal to consider all six complaints that had been upheld by the original Tribunal. Mr Grant subsequently appealed the Employment Appeal Tribunal's decision and that matter was referred to the Court of Appeal.
The Court of Appeal ultimately dismissed Mr Grant's appeal.  The Court accepted that the Employment Tribunal had failed to consider the relevance of the fact that Mr Grant had chosen to reveal his sexual orientation to employees within the Lytham Office.  Accordingly, it found that at any time, one of the Lytham employees, when talking to a colleague in Coventry, could have innocently revealed that Mr Grant was gay. There was no suggestion that Mr Grant required or even requested his Lytham colleagues to keep his sexual orientation a secret. His colleagues would have been justified in assuming that he would have no objection to such a revelation.
In addition, on the basis that the original Employment Tribunal had not found that Ms Kay's statements which inadvertently "outed" Mr. Grant (as outlined above) had been made with any intention to harass him, it had not been open to the Tribunal to hold that either incident constituted direct discrimination or harassment.  Therefore, the Court of Appeal remitted the four remaining incidents for further consideration by a fresh tribunal.
Contact –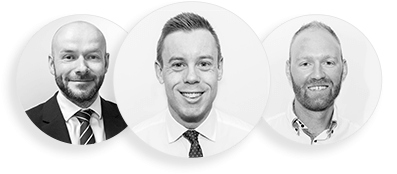 Get in touch
Friendly, professional & personal health & safety consultants