17th August 2011
Entitlement To Statutory Holiday Leave & Pay Carried Over To Next Leave Year
In the case of NHS Leeds v Larner, the Employment Appeal Tribunal has considered whether a worker, who had been off sick for an entire leave year without requesting any statutory holiday, was entitled to a payment in respect of that year's holiday entitlement when her employment terminated.
In view of the recent case of NHS Leeds v Larner, it should be noted that there have been a number of cases in recent years, at both domestic and European level, concerning the relationship between statutory holiday rights and long-term sick leave. As reported in a previous edition of Lighthouse, one of the most important cases was that of Pereda v Madrid Movilidad, in which the European Court of Justice (ECJ) held that, where a worker's prearranged statutory holiday coincides with a period of sick leave, the Working Time Directive requires that the worker has the option of designating an alternative period for taking the holiday. In some circumstances, this would mean the holiday entitlement being carried over to the next leave year.
The claimant in the recent case, Mrs Larner, worked for NHS Leeds as a clerical officer and went on sick leave on 5 January 2009. She did not return to work, and NHS Leeds terminated her employment on 8 April 2010 by reason of capability. Mrs Larner subsequently brought an Employment Tribunal claim seeking a payment in respect of the statutory holiday entitlement that she did not use during her sickness absence.
The Employment Tribunal upheld Mrs Larner's claim for holiday pay for the leave year from 1 April 2009 to 31 March 2010 and NHS Leeds appealed to the Employment Appeal Tribunal (EAT). It argued that Mrs Larner had lost her statutory holiday entitlement for the relevant leave year on 31 March 2010, as she had failed to give notice that she wished to take it before that date.
The EAT rejected NHS Leeds' appeal and instead acknowledged Mrs Larner's argument that under regulation 16 of the Working Time Regulations a worker is entitled to payment in respect of 5.6 weeks' annual holiday whether or not they take or request to take that holiday. However, the EAT stated, and Mrs Larner accepted, that entitlement to holiday pay under regulation 16 is a consequence of entitlement to take holiday under regulation 13 – namely that statutory holiday may only be taken in the leave year in respect of which it is due, and may not be replaced by a payment in lieu except on termination of employment.  Accordingly, the key issue was whether Mrs Larner's holiday entitlement for the leave year up to 31 March 2010 had been lost because she had not, during that leave year, given notice that she wished to take holiday. In this regard, the EAT held:
There was no meaningful distinction between Mrs Larner's situation and that of the worker in the Pereda case. Mrs Larner was signed off sick for the whole of the leave year from 1 April 2009 to 31 March 2010. The presumption, therefore, is that she "did not have the opportunity" to take her statutory holiday.
In the light of Pereda, Mrs Larner's statutory holiday entitlement for leave year from 1 April 2009 to 31 March 2010 carried over to the next year. This was so whether or not she formally requested carry over. Her right to be paid in respect of that holiday entitlement crystallised on the termination of her employment.
In addition to the above, the EAT commented that the situation might be different in the case of a fit worker who fails to request statutory holiday during the relevant leave year. In such circumstances, the worker's holiday entitlement might be lost, certainly, if their contract provides as such because they "had the opportunity" to exercise their statutory holiday rights.
Contact –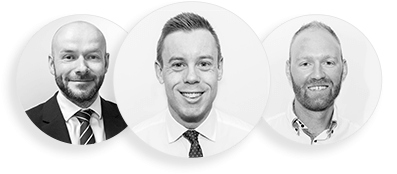 Get in touch
Friendly, professional & personal health & safety consultants