23rd September 2011
Employee unfairly dismissed for making derogatory Facebook comments
In the recently decided case of Whitham v Club 24 Ltd t/a Ventura an Employment Tribunal held that the dismissal of an employee, for making derogatory comments about her workplace on Facebook, was not reasonable in all the circumstances and was therefore unfair. As well as the comments being "relatively minor", the Employment Tribunal also found that the employer had failed to take the employee's exemplary employment record into account.
In this case, the Claimant (Mrs Whitham) was employed by Club 24 Ltd (the Respondent) as a Team Leader for Skoda, part of the Volkswagen group and a client of the Respondent. Her colleagues included employees of the Respondent and employees of Volkswagen/Skoda. She was promoted to team leader two years into her employment and appeared to be an exemplary employee.
While at home, having had a difficult day at work, Mrs Whitam posted a comment on her Facebook account (which was visible to her Facebook friends but not other members of the public). The comments included the following:-
"I think I work in a nursery and I do not mean working with plants."
"Don't worry, takes a lot for the bastards to grind me down."
In addition, an ex-employee of Ventura responded to Mrs Whitham's comments with "Ya, work with a lot of planks though!".  To which Mrs Whitham responded with "2 true."
Mrs Whitham's colleagues (who were also Facebook friends) reported this exchange to her line manager. He was concerned that the comments posted could have a detrimental effect on the relationship between the Respondent and Volkswagen. Mrs Whitham was suspended and disciplinary proceedings followed.
Mrs Whitham was dismissed for misconduct, despite having sent a letter of apology. The Respondent relied on a policy which warned employees against posting information about their job on the internet as to do so might constitute a breach of confidence.
The Employment Tribunal decided that Mrs Whitham had been unfairly dismissed as the sanction of dismissal for a relatively mild comment on Facebook fell outside the band of reasonable responses. The tribunal noted that the comments on Facebook did not specifically refer to a client and nor was there any evidence of any actual or likely harm to the relationship.
The Employment Tribunal also found that the Respondent had failed to conduct a reasonable investigation by not seeking the views of Volkswagen in relation to Mrs Whitham's comments, particularly as jeopardy to this client relationship has been central to the Respondent's case.  However, it should be noted that although Mrs Whitham won her case, her compensatory award was reduced by 20% on the basis of contributory fault.
Contact –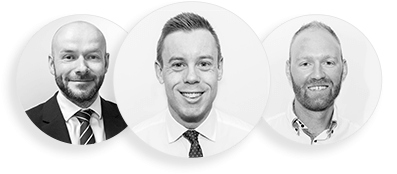 Get in touch
Friendly, professional & personal health & safety consultants