10th October 2011
County Durham firm fined £100,000 after worker crushed to death
A County Durham engineering firm has been fined £100,000 with £44,000 costs after a worker was crushed to death while clearing a jam on a production line.
Durham Crown Court heard that the employee had been working in the press shop of the company's Newton Aycliffe plant, which manufactures components for the car industry.
An investigation by the Health and Safety Executive (HSE) found that a pneumatically-powered carriage, part of a large press which produced chassis components, had jammed. The carriage, known as a destacker, was used to remove empty magazines which had previously contained metal blanks, away from the press.
The employee was attempting to clear the jam after the carriage had stopped halfway along its tracks. He had opened the interlocked safety gates to gain access within the fenced enclosure of the machine. This isolated the equipment from the electricity supply, but did not isolate and make safe the pneumatic power element of the machine. The equipment for controlling movement of the carriage was located within the tracks the carriage ran on, which meant he had to work in a dangerous area in order to try and establish the cause of the jam.
While working on the equipment between the tracks, the carriage moved suddenly and trapped the employee between the carriage and the support structure at the end of the tracks. He died as a result of traumatic asphyxia due to crush injuries.
The HSE investigation found that there was no safe system for carrying out work within the destacker area, as the pneumatic power for the machinery was not isolated before entering the interlocked enclosure. Although the electrical hazards were recognised by the company, the risks from the pneumatically operated equipment were not.
It was also found that the controls for adjusting the destacker carriage were located in a position of danger. There was also insufficient information available to the employee to show how the pneumatic supply worked and how he could safely make the necessary adjustments.
The HSE Inspector involved in the case said:
"This tragic death could have been avoided had the company put in place a safe system of work in place which ensured that risks from all energy sources had been identified and made safe before employees could gain access to the enclosure where the equipment was located.''
"It is vitally important that safe isolation procedures are developed and used before attempting to make repairs to equipment.''
Contact –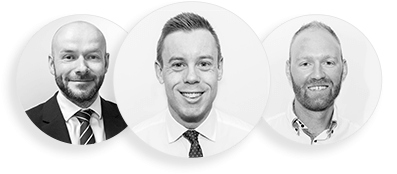 Get in touch
Friendly, professional & personal health & safety consultants