13th October 2011
Unfair Dismissal Qualification Period Set To Increase
One of the main Employment-related stories dominating the headlines in the past couple of weeks has been the fact that the Chancellor, George Osborne, has announced that the unfair dismissal qualifying period will rise from one to two years and that fees will be introduced in the employment tribunals.
Following Mr Osborne's speech at the Conservative party conference, further details emerged which confirmed that the unfair dismissal change will come into effect on 6 April 2012 – although rather unhelpfully there has so far been no mention of any transitional provisions for existing employees.
Mr Osborne's announcement follows a consultation process that was launched by the government in January 2011 to consider wide-ranging reforms to the employment tribunal system.  At the time, two of the most notable proposals were to increase the qualifying period for unfair dismissal from one year to two, and to charge fees to anyone wishing to bring an employment tribunal claim.
Unfair dismissal
A press release issued by the Department for Business Innovation and Skills (BIS) shortly after Mr Osborne's announcement on 3rd October 2011 confirmed that the change to unfair dismissal law will take effect on 6 April 2012. As stated above, no further detail has been given, and therefore there is some uncertainty as to whether there will be transitional provisions to protect those who may have already achieved one (but not yet two) years' service by that time.
According to the BIS press release, the government estimates that the change will save businesses £6million per year, with a reduction of 2,000 claims per year.  It is rather interesting to note that the government's original estimate when the plans were first announced (as part of the consultation process in January 2011) was that increasing the qualification period for unfair dismissal would result in between 3,700 and 4,700 fewer claims per year.
Fees
Apart from a brief mention in the Chancellor's speech, there has been no further official announcement as to the detail of the proposed introduction of tribunal fees.  Some commentators have speculated that there will be an issue fee of £250 and a listing fee of £1,000 once a date for a final tribunal hearing is set, with possible exemptions for those without the means to pay.  It has also been suggested that claimant's would recover any fees paid if they won their claim – although it is unclear whether the employer would be ordered to pay it or whether it would simply be refunded by the tribunal.
Further to the proposals put forward by the Chancellor, the Minister for Employment Relations, Consumer and Postal Affairs, Ed Davey, has reportedly stated that "people on low incomes will pay no fees". Mr Davey is reported to have said that a sliding scale of fees is being contemplated, with those on the lowest pay levels being exempt from paying fees.  Information from the Ministry of Justice also seems to suggest that tribunal fees will be introduced in December 2013 – contrary to recent reports that they would be introduced in April 2013.
A full consultation on tribunal fees is expected to be launched in November 2011 and we hope to provide further information in future editions of Lighthouse.
Contact –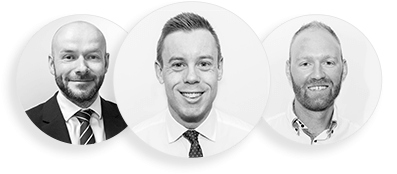 Get in touch
Friendly, professional & personal health & safety consultants