8th November 2011
Ice & Snow Safety: What You Need To Know
The health and safety advice line receives many calls every year from clients in relation to this issue, and with the onset of wintry weather, clients are being reminded of where they stand when it comes to their health and safety obligations.
What do I need to do?
All occupiers of premises, whether individuals or businesses, have a duty to take reasonable steps to ensure the safety of all visitors. This includes the removal of ice and snow from walkways and private car parks and the Health and Safety Executive has recommended such problems should be "promptly tackled".
Will I be OK if I just put a warning sign up?
Displaying signage alone is unlikely to be viewed as taking enough 'reasonable steps' to ensure the safety of visitors, so ensure you take action to improve the affected areas as well as placing warning signs. This will involve snow clearing, gritting and even closure of some routes if necessary.
I didn't know the snow was coming so how is it my fault?
Occupiers of premises are expected to monitor the weather when temperatures drop, identify the potential problem areas and have procedures in place to tackle them. Lack of knowledge or a delay in taking action will not be a defence against a claim.
What happens if someone deliberately slides and hurts themselves?
The duty to protect visitors and staff does not extend to all risks – if someone hurts themselves while taking part in a risky activity or while acting recklessly, the chances of a successful claim are extremely low.
What about staff?
Employers have a duty to keep their employees safe, as far as reasonably possible, from the risk of slipping on ice and snow on car parks, pathways and other areas frequented by employees where snow or ice may pose such a risk. Any outside areas which are used by employees must be gritted or salted as far as reasonably possible.
I've heard that you can be prosecuted for trying to clear snow from roads and paths – is this true?
Occupiers of private land do not have an obligation to clear snow and ice from public pathways, roads or access routes; this is the duty of the local authority. However, many occupiers will want to clear pathways to ensure they can reach their premises. There is no law against occupiers clearing ice and snow from outside the boundaries of their own land, but as yet there is no statutory protection against prosecution for people who do so. A Snow Clearance Bill is currently making its way through Parliament. This aims to give immunity from prosecution or civil action for people who try to remove snow from public places.  However, this Bill has only just had its second reading in Parliament on 11.11.11 and so it will be some time untill this is enshrined in Law.
Contact –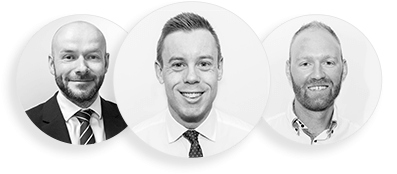 Get in touch
Friendly, professional & personal health & safety consultants