23rd November 2011
Wearing a poppy was not a "philosophical belief" under discrimination law
In the recent case of Lisk v Shield Guardian Co Ltd and others, an employment tribunal held that a belief that people should pay their respects by wearing a poppy from All Souls' Day (2nd November) to Remembrance Sunday was not a "philosophical belief" capable of protection under the Equality Act 2010.
The Equality Act 2010 (which came into force in October last year) prohibits discrimination in the workplace because of religion or belief. Under section 10(2) of the Act, the term "belief" means "any religious or philosophical belief". To this end, the Employment Appeal Tribunal has previously provided guidance as to what amounts to a philosophical belief for the purposes of the legislation. It has stated that the belief must:
Be genuinely held.
Be a belief, not an opinion or viewpoint based on the present state of information available.
Be a belief as to a weighty and substantial aspect of human life and behaviour.
Attain a certain level of cogency, seriousness, cohesion and importance.
Be worthy of respect in a democratic society, not be incompatible with human dignity and not conflict with the fundamental rights of others.
In the case of Lisk v Shield Guardian Co Ltd and others, the Claimant (Mr Lisk) was an ex-serviceman who alleged that his employer refused to allow him to wear a poppy at work.  He subsequently submitted religion or belief discrimination claims to an employment tribunal.
At a preliminary hearing, an employment judge considered whether Mr Lisk's purported belief amounted to a philosophical belief protected by the provisions of the Equality Act.
Amongst other things, Mr Lisk argued that he regarded the period between 2 November and 11 November as a period of mourning, and compared this to the seriousness with which he, as a Christian, observed Lent.  Further, he also stated that as an ex-serviceman, he considered it an obligation to show respect for the sacrifice of others. Mr Lisk also argued that as wearing a poppy is widespread in this country and abroad, it did not conflict with anybody else's rights.
The employment tribunal rejected Mr Lisk's claims, and stated that his belief was not protected under the provisions of the Equality Act. The tribunal stated that it was not a question of whether somebody's choice to wear a poppy was serious and ought to be respected, but of whether there was an actual philosophical belief underpinning that choice.  Further, the tribunal held that whilst the belief of wearing a poppy to show respect was admirable, it lacked the characteristics of cogency, cohesion and importance as required within the provisions of the Equality Act and as stated in previous case law.  To this end, the tribunal stated that the belief that we should express support for the sacrifice of others cannot fairly be described as being a belief as to a weighty and substantial aspect of human life and behaviour – as such, it was too narrow to be characterised as a philosophical belief.
Contact –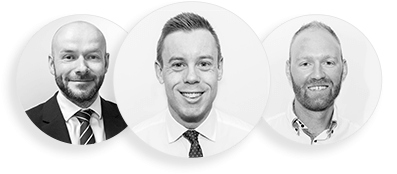 Get in touch
Friendly, professional & personal health & safety consultants