9th January 2012
Leeds based metal firm fined £10,000 after worker crushed
A metalworking firm has recently been prosecuted for safety failings after a maintenance engineer was crushed by a 1.5 tonne weight landing on his back.
The worker suffered a broken shoulder, two cracked ribs and the tops of three vertebrae were snapped off when he was trapped between the counterweight of a large zinc galvanizing machine and a junction box.
The incident which occurred on 27 September 2010 at the company's Rotherham plant prompted an investigation by the Health and Safety Executive (HSE).
Rotherham Magistrates' Court was told that the worker went to investigate a fault and climbed onto a gantry inside the machine. When the fault cleared he went to the rear of the gantry, out of sight of the operator, to check another repair he had recently made. The machine was still running and as he leaned over a guardrail to get a good view, the counterweight descended – pinning him against the junction box.
He managed to shout 'stop' to alert his colleagues before losing consciousness and a co-worker at the control panel was able to lift the weight up to free him.
The HSE Inspector involved in the case said after the hearing:
"This could easily have been a fatal incident considering the weight of this part.
"In this case, the company's procedures fell well below those we would normally expect. The machine is very large and maintenance workers routinely entered to fault-find. There were also blind spots where an engineer would be out of sight of the operator.
"There were no systems to isolate the machinery and engineers relied on emergency stops and interlocks. That's woefully inadequate as there is a risk the machine could be re-started with the engineer inside.
"Machines should always be fully isolated from the power supply and if an engineer has to go in, it needs to be locked off with a padlock that only the engineer can undo once the work is complete."
The company pleaded guilty to breaching Section 2(1) of the Health & Safety at Work etc Act 1974 at their Rotherham plant. The company was fined £10,000 and ordered to pay £5,000 costs.
Contact –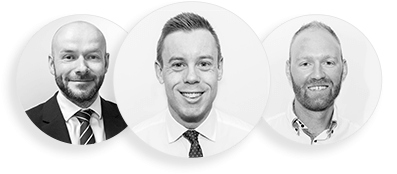 Get in touch
Friendly, professional & personal health & safety consultants