26th June 2019
HSE Launches New Round Of Dust Inspections
It's very common for the Health & Safety Executive (HSE) to run short-term campaigns concentrated on a very specific sector or risk (and occasionally both). Earlier this month, they announced a new campaign and this time their efforts are focused on the risks associated with dust.
Why focus on dust?
The effects of dust exposure can be very far-reaching and even life-threatening. However, because dust can't always easily be seen and the damage to health can be gradual, it's possible that those affected might not know until it's too late. Add to that the fact that protective equipment may not be comfortable to wear in hot weather, and it's easy to see how dust exposure has become such a problem.
Dust exposure over a period of time can cause respiratory problems which typically get worse over time. These can include occupational asthma or silicosis – which occur relatively quickly – as well as more severe conditions such as occupational lung diseases and cancers. It's estimated that 12,000 people a year die from work-related respiratory issues.
Also, litigation for such illnesses is notoriously complex, especially if employees have done similar work for other employers in the past. The HSE is understandably looking to cut out unnecessary dust exposure to reduce the risks of such illnesses.
Which industries will they be targeting?
The construction sector is an obvious one, especially for contractors involved in demolition or refurbishment of older premises, which might have been built with materials now known to be unsafe.
Woodworking is another high-risk area, and a wide range of manufacturing and contracting businesses could use woodworking machinery – either as their main business or as part of the projects they work on.
Food manufacturing – and in particular baking – are also known to be under the spotlight, with flour dust known to be a surprisingly risky substance to be exposed to.
What will inspectors be looking for?
As with most Health & Safety inspections, the HSE wants to see clear, robust processes and to know that workers are fully informed of the risks they face. The appropriate measures will vary from one business to another.
Sarah Jardine – the HSE's Chief Inspector for the Construction sector comments:
We want to ensure employers and their workers are aware of the risks associated with any task that produces dust. Such work needs to be properly planned and use the right controls, such as water suppression, extraction and masks.

The bottom line is we want everyone, workers and their employers, to be protected from harm and ill health so they can go home healthy to their families.
For the construction sector, The HSE publishes guidance on dust exposure which can be found here.
If you need help for dust exposure, or any element of Health & Safety for your business, contact us through the website or call us on 0845 459 1724.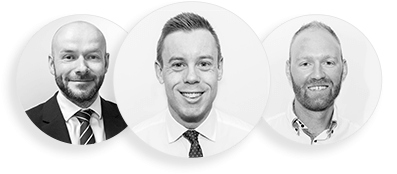 Get in touch
Friendly, professional & personal health & safety consultants