12th August 2019
Two Firms Fined in Fall From Height
What's Happened?
In a recent case that highlights the need for contractors to be properly vetted and managed, a manufacturing company and the firm it hired to repair a section of pipework on its warehouse roof have been fined a total of £118,000 after workers were put at risk of falling from height.
Poor Planning
The manufacturing company – James Durrans and Sons enlisted the services of Kingswinford Engineering Co to carry out the repair works at its West Midlands premises.
It was quite obvious that no risk assessment had been undertaken, as in order to complete the works, operatives had climbed on to the roof from a "man cage" lifted into position by a forklift truck. The cage fell short of the roof level by about 0.9 m and there was also a gap between the cage and the roof, which workers needed to climb across.
To further compound matters – the roof itself was wet and slippery, and there were no barriers in place once on the roof to prevent the operatives from falling.
Despite there being no accident or injuries sustained in this particular case, the Health and Safety Executive (HSE) were tipped off about the works being undertaken and decided to undertake an investigation. The HSE found significant failings relating to how the work – specifically access to the roof – was planned, managed and monitored.
HSE said that James Durrans and Sons and Kingswinford Engineering had failed to risk-assess the task and implement a safe system of work for the roof access. Instead, each company had wrongly assumed that the other had systems in place to protect workers from the risks of working at height.
Both companies attended the trial at Dudley Magistrates Court where James Durrans and Sons pleaded guilty to breaching s 3(1) of the Health and Safety at Work Act. They were fined £100,000 and ordered to pay costs of £20,000.
Kingswinford Engineering Co also admitted breaching s 2(1) of the Health and Safety at Work Act and was fined £18,000 plus £9,000 costs.
After the hearing, the HSE inspector involved in the case said: "This incident highlights the need for contractors to be managed properly. Both the contractors and those engaging them must assess the risks of the site and the specific work to ensure it can be done safely. In this case, no risk assessment was carried out and arrangements made to access the roof put workers at significant risk of falling from height."
If you need help with any aspect of Health & Safety for your business, call us on 0845 459 1724 or contact us through the website and we'll be happy to help.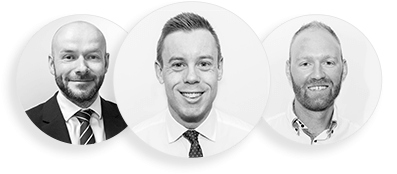 Get in touch
Friendly, professional & personal health & safety consultants
Appoint Lighthouse As Your Health & Safety Competent Person
The competent person role does not have to be fulfilled internally within every company. You can, therefore, outsource the appointment to a contractor or consultancy with the necessary qualifications and experience.