28th January 2020
National Living Wage Increase – Does It Pay To Sleep-In On The Job?
Sajid Javid announced during the Election campaign that the National Living Wage ("NLW") will increase to £10.50 over the next five years and the age banding eventually expanded to anyone over the age of twenty-one years. He claims that this move will offer pay rises to over four million workers by the time that the initiative is completed. The raise will be incremental and the first instalments take effect on in April 2020, representing an increase of between 4.6% and 6.5% dependant on the age bracket adjusted. An employer failing to implement the change faces an enforcement notice, which if ignored further may lead to penalty notices and/or financial penalties being imposed.
Implementation can and should be a positive experience for any employee or worker. The end of the financial year is a great time to look at Personal Development Reviews for each employee and to plan their objectives for the new year; this may also represent an opportunity to communicate the NLW increase to them in detail.
An employer should also be aware of their own responsibilities in order to answer any questions that may arise and implement correctly. All workers, except those that are genuinely self-employed, are entitled to NLW and the amount should be calculated on gross pay. The amount will include most financial awards but will exclude payments such as unsocial hours, benefits in kind or tips and gratuities; the employer may average the amount over the pay period, this must be planned meticulously in order to remain compliant.
The care-worker sector standard is to be decided this year in the Supreme Court after the Court of Appeal in Royal Mencap Society v Tomlinson-Blake [2018] decided that sleep-in workers were to be categorised as available for work rather than actually working, as set out in the National Minimum Wage ("NMW") regulations. Therefore, the only time that counts under the NMW is time when the worker is required to be awake for the purpose of working. Mencap does currently pay NLW to specialist sleep-in care-workers, however, the decision allows them and other charities to breathe a sigh of relief as they have been absolved (for now) of potentially catastrophic back-payments to employees over previous years. The case will be held in mid-February 2020 with a judgment expected later this summer.
Implementation of the NLW without proper planning may also lead to negative aspects of business where investment plans or recruitment may have to be postponed or shelved altogether. It is extremely important to balance the pay increase with the potential of lost jobs or risk to commitments to improve technology, training or development. Negative implications may overall impact productivity and render the pay increase self-defeating for the business.
What does the pay increase mean for you? The NLW proposals are a five-year plan and it is worth spending some time on a strategy to manage any implications but also identify opportunities as responsible employers.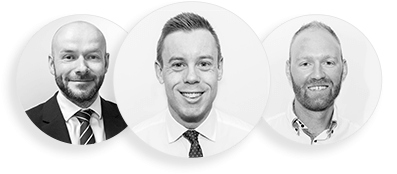 Get in touch
Friendly, professional & personal health & safety consultants