13th March 2020
COVID-19 – Planning At A Glance
Business Continuity:
Identify key roles and departments (e.g. finance, IT, reception);
Can those roles and departments function if:

There is a workplace closure;
A key employee is infected?

Split up key departments/ create distinct shifts to reduce the risk of spread of infection?
Working from Home:
Is there the equipment/ infrastructure to work from home?
Can the role feasibly be delivered from home?
How will the employee be supervised?
How will contact be maintained?
Keep under regular review
Finance and Sick Pay:
Identify potential contractual rights;
SSP now payable from day one;
Employers can now recover SSP for 14 days per employee;
Consider hardship fund/loans for employees who need this;
Refer to sickness and isolation section for pay details;
Consider whether the business will benefit from any Government initiatives.
Sickness and Isolation:
Voluntary self-isolation – no sick pay;
Voluntary withdrawal from work – no sick pay;
Medically advised self-isolation – consider lenience on certification; SSP payable but arguably Company sick pay is not;
Company enforced self-isolation/absence – full pay until medical advice received;
School closures/dependant care – basic position is unpaid leave.
People & Communication:
Regular communication key to reassuring employees;
Appoint points of contact and communicate contingency plans to contact points;
Ask employees to report all current/future travel plans and of any other household members;
Ask staff to report suspected or confirmed infection of anyone who employee has come into close contact with;
Advise staff not to travel to certain areas. Consider requiring self-isolation if they go ahead and warn of SSP only (appreciating the risk of doing so);
Ask staff to report any factors which may create higher risks in the case of infection e.g. cardiovascular issues, age, current/previous conditions, caring for/ association with vulnerable people;
Consider advising staff of the need to self-isolate for 7 days if they develop a new continuous cough or high temperature (see our article on suspected/confirmed cases in the workplace);
Advise employees of what self-isolation means.
Premises:
Provision of tissues, hand sanitisers etc;
Signage/posters promoting hygiene standards and reporting of symptoms;
Consider travel and office footfall – consider a prohibition on:

Movement between offices;
Face-to-face meetings;
Seminars;
Client attendance;

Consider questionnaires/risk assessments of visitors to the office;
Shortage of Work:
Contractual layoff/short-time working clause could be utilised;
Impose taking of paid holiday;
Offer unpaid leave;
Restrict Company sick pay & benefits if contractually possible;
Simple headcount savings – recruitment freeze, dismissal of short-serving employees, reduction of zero-hours/ casual workers and agency staff;
Other savings – postponement of salary review, removal of discretionary pay and benefits;
Redundancy exercise.
Other measures: 
Consider what impact future delay, research and mitigation strategies may have on the business;
Sign up for Government email alerts.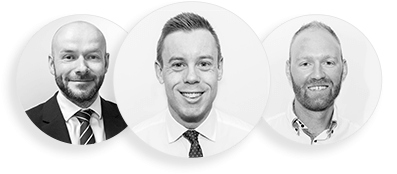 Get in touch
Friendly, professional & personal health & safety consultants