12th May 2020
HSE Granted £14million Funding To Police New Guides Issued To Employers On COVID-19 Control
New guidelines issued on 11th May 2020 are now available to assist employers in getting their businesses back up and running and phasing employee returns.
The guidelines have been prepared to make workplaces as safe as possible, allowing employers to instil confidence in their employees that they will be returning to a safe and secure environment.
As a result, the Health & Safety Executive (HSE) have been granted an additional £14million for call centre employees, inspectors, and equipment to police these new guidelines.
Five Key Points
In order to return to work safely, practical steps have been laid out for employers covering 5 key points which should be implemented as soon as it is practical to do so. These are as follows:
Employees should work from home if they can. If they cannot work from home and the workplace is open, employees should go to work.
An employer will need to carry out COVID-19 risk assessment for their working environments. If possible, employers should publish the results of their risk assessments on their website and all businesses with over 50 employees are expected to do so.
Employers should re-design workspaces to maintain 2-metre distances between people by staggering start times, creating one-way walk-throughs, opening more entrances and exits, or changing seating layouts in break rooms.
Where people cannot be 2 metres apart, transmission risk must be managed. Employers should look into putting barriers in shared spaces, creating workplace shift patterns or fixed teams minimising the number of people in contact with one another, or ensuring colleagues are facing away from each other.
Workplaces should be cleaned more frequently, paying close attention to high-contact objects like door handles and keyboards. Employers should provide handwashing facilities or hand sanitisers at entry and exit points.
8 Specific Workplace Guides
Following on from the five key points, specific guidance covering 8 workplace settings have also been published. These provide detailed instruction for the following environments:
Construction and other outdoor work
Factories, plants and warehouses
Labs and research facilities
Offices and contact centres
Other people's homes – care workers, domestic installations etc.
Restaurants offering takeaway or delivery
Shops and branches
Vehicles – couriers, hauliers, on-site transit and work vehicles, etc.
Full details of the guidelines can be found here.
Displaying your COVID-19 Secure Poster
One element of the specific guides for workplaces is that employers are being asked to display a downloadable poster to show their employees, customers, and visitors to their workplace that they have acknowledged and followed the guidance.
Your COVID-19 Secure Poster can be downloaded here.
How Lighthouse can help
All Lighthouse Health & Safety customers benefiting from a 'Competent Person Support Contract' can utilise our team as a resource for ongoing support and advice on the implementation of Coronavirus operational control measures and accompanying documentation.
Our team of consultants are available to deliver the following services to your business:
Support in the application of the sector guidance to your operations
Auditing of new working procedures to ensure the practical application is being implemented and adhered to
Assistance in the development of risk assessments for your trading operations
Checklists for ongoing management of control measures
Employee Return to Work Declarations
Coronavirus eLearning training covering how you can help stop the spread of COVID-19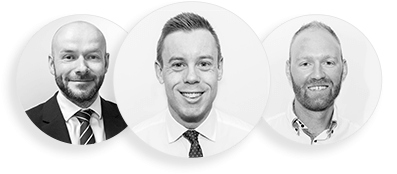 Get in touch
Friendly, professional & personal health & safety consultants