15th May 2020
Lighthouse Welcome Back Team Members From Furlough Amid Customer Demand
Lighthouse is pleased to welcome back Health & Safety consultancy team leaders – Mary-ann Phillips and Ian McKechnie from furlough leave to support with a significant upturn in client activity following the COVID-19 Health and Safety sector-specific guidance issued on gov.uk – Monday 11th May 2020.
The difficult decision to place 9 of the employed Health & Safety consultants on the furlough scheme was taken at the start of April following 2 weeks of significant downturn in trade in late March.
A handful of Lighthouse retained customers continued to be operational during the month of April including key worker organisations and construction sites, and so the business was run on a skeleton staffing of the two partners; Chris Hall and Gwyn Evans, along with the 2 Senior Health & Safety Consultants; Ben Taylor and Matthew Blackburn to ensure we continued to be on hand for our clients.
Customers returning to work started gathering pace in late April and a mass of support enquiries were received at the commencement of the week of 11th May 2020 with many employers looking to implement phased returns to work in accordance with the 5 Key Points and 8 Specific Workplace Guides issued by the UK government.
This has led to Ian and Mary-ann being invited back to full-time employment on 14/05 and 18/05 respectively. Both will immediately commence dealing with customer support enquiries and engaging with existing clients on service delivery of their consultancy work schemes.
Lighthouse looks forward to continuing to help more of our clients return to work and welcoming back further members of our team in due course.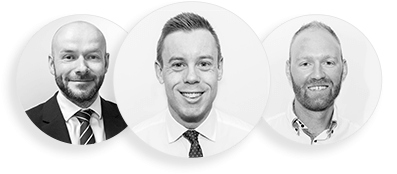 Get in touch
Friendly, professional & personal health & safety consultants