10th June 2020
Principal Contractor Fined £1.1million After Employee Suffers Serious Fall
Modus Workspace has been fined £1.1million and ordered to pay costs of £68,000 after they were found guilty of breaching section 3(1) of the Health & Safety at Work Act 1974.
The firm had been appointed as Principal Contractor on a job at a site in Hemel Hempstead, testing a sprinkler system for leaks.
The worker in question was inspecting part of the sprinkler system from an extension ladder planted on an internal roof section of the building. The ladder slipped, causing the worker to fall and sustain serious injuries.
Along with requiring 14 stitches to his head, the worker suffered a fractured vertebrae, soft tissue damage and required a blood transfusion for significant blood loss amounting to half of his bloodstream.
Upon investigation of the incident, Health & Safety Executive (HSE) officers discovered that Modus Workspace had not taken reasonably practicable measures to prevent a fall from height for both the worker in question and any other contractors working on the roof.
The incident occurred in September 2016 and the fines were calculated using the Health and safety offences, corporate manslaughter and food safety and hygiene offences: Definitive Guideline.
Modus Workspace's turnover in 2018 was £96million.
John Berezansky, Inspector for the HSE, spoke after the sentencing stating that the incident highlights the importance of taking reasonably practicable measures when planning and managing the risks pertaining to work at height within the construction industry.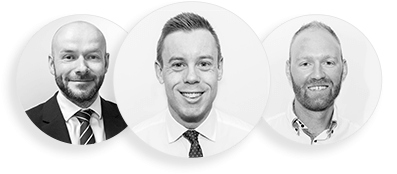 Get in touch
Friendly, professional & personal health & safety consultants