15th July 2020
Health & Safety Consultant Prosecuted For Poor Advice
A Health & Safety Consultant has been prosecuted for providing inadequate advice to one of his clients.
Clive Weal fell foul of Section 3(2) of the Health & Safety at Work Act, requiring a self-employed person to conduct their undertaking in such a way as to ensure that they and others are not exposed to risk.
Mr Weal had given advice to a customer of his on noise, vibration, and hazardous substances, all of which fell short of the standard which would be expected of a 'competent' person.
He was ordered to pay £1,400 for his breach.
Upon his advice, his customer had failed to implement appropriate remedial actions which resulted in their employees being exposed to noise, hand-arm vibration, and chemical substances that may have impacted their health.
Specifically, upon investigation by the Health & Safety Executive (HSE), it was identified that Mr Weal had incorrectly identified a 'low' exposure to hand-arm vibration from a particular process, advising his client to utilise anti-vibration gloves as a control measure. He'd also failed to recognise that some paints containing isocyanates can cause asthma.
HSE inspector Parmjit Gahir provided the following comments post-hearing:
'Employers are more likely to use external consultants to provide assistance in complex situations where a higher level of competence is required.'
'How consultants achieve competence is up to them. However, they will have to be able to satisfy employers that they have a sufficient level of competence for the job in hand.'
Being a member of a relevant professional body, which sets competence standards for its members and operates continuing professional development schemes is one way of helping; as is presenting evidence of relevant experience such as references from previous clients; or obtaining qualifications.'
Being expert Health & Safety consultants ourselves, Lighthouse has strict quality control procedures in hand to ensure that all of our clients receive compliant advice and support.
Every consultant within our team is a member of the Institute of Occupational Safety and Health (IOSH) – an organisation which requires annual membership renewal and evidence of continued professional development to be submitted.
We have a wealth of different expertise and qualifications within our consultancy team to draw upon and will only allow those competent in a particular field to deliver that information to our clients.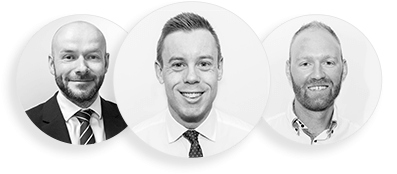 Get in touch
Friendly, professional & personal health & safety consultants