25th August 2020
Poor Lighting In Stairwell Leads To Death Of Pensioner
80 year old Frank Finnie was discovered at the bottom of a fire escape stairwell of Aberdeen Indoor Market in June 2018.
An investigation into the circumstances around his death found that the management company of the shopping centre – Market Village Company Ltd, had failed to maintain the lighting in the stairwell and that the poor lighting was the primary cause of Mr. Finnie's fall.
Prosecution
The company has now been prosecuted for contravening the Fire (Scotland) Act 2005 and ordered to pay an £80,000 fine after admitting to the safety failings.
The head of the Crown Office's Health & Safety Management Unit stated that 'this conviction should serve as a reminder to other companies to adhere to the regulations and that failure to do so can have tragic consequences.'
They also described the incident as 'entirely foreseeable'.
Fire Risk Assessment
Emergency lighting must be of adequate intensity to illuminate areas that require it in the event of a failure in the normal lighting systems.
The maintenance and management of emergency access routes and fire escapes comes under the jurisdiction of the 'responsible person' of a non-domestic premises. This could be the occupier in self-contained units or the managing agent/landlord in multi-tenure buildings with common areas.
Appointing a 'Competent Person' to undertake a Fire Risk Assessment is the most common course of action to support responsible persons in identifying their compliance requirements under local fire safety regulations. In England and Wales, this would be the Regulatory Reform (Fire Safety) Order 2005.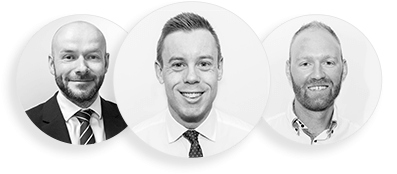 Get in touch
Friendly, professional & personal health & safety consultants