8th September 2020
First Aid Training Requirements Deadline – Coronavirus
What's Happening?
We advised back in March 2020 that The Health and Safety Executive had released a statement, which extends the validity of various qualifications including Emergency First Aid at Work and First Aid at Work due to the current pandemic.
To qualify for the extension, you must be able to:
explain why you haven't been able to requalify
demonstrate what steps you have taken to access the training if asked to do so
As we have now moved into September, it's important to note that the first aid training industry in England is confident that enough courses will now be available for all required requalification training to take place.
HSE has therefore agreed to a final deadline for requalification for these qualifications of 30 September 2020.
Lighthouse first aid Trainers are understandably busy assisting clients at the present time. However, we still have a number of open first-aid courses available, and we can also provide onsite training at your location for up to 12 staff (providing adequate space for social distancing) if you having problems releasing staff presently.
Training Problems?
If first aid cover for your business is reduced because of coronavirus or you can't get the first aid training you need, there are still some things you can do so that you can comply with the law.
Annual refresher training – If first aiders are unable to access annual refresher training face to face during the coronavirus (COVID-19) outbreak, HSE supports the use of online refresher training to keep their skills up to date. Lighthouse is also able to offer this as an option if required. Click for more information.
Review First Aid Cover – If fewer people are coming into your workplace it may still be safe to operate with reduced first aid cover. You could also stop higher-risk activities for a  short time until normal cover is resumed.
Speak to Neighbouring Businesses – You could also share the first aiders of another business, but be sure that they have the knowledge, experience and availability to cover the first aid needs of your business.
For any queries on first aid training requirements, call our H&S team today on 0845 459 1724.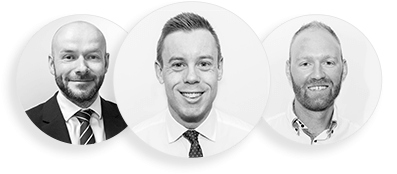 Get in touch
Friendly, professional & personal health & safety consultants