14th October 2020
Supermarket Fined £30,000 For H&S Offences
What's Happened?
A supermarket in Hertfordshire has recently been fined £30,000 for providing unsafe equipment and what was described as a 'flagrant disregard' of a prohibition notice.
Prohibition Notice
Environmental health officers carrying out a routine inspection of the supermarket decided to serve a prohibition notice on a meat-cutting bandsaw that did not have an interlocking guard to protect staff from accessing moving parts of equipment, which included rotating pulleys and the bandsaw blade itself, clearly posing a significant risk of severe injury to staff.
Note – If inspectors believe that your work activities give rise to a risk of serious personal injury, they may issue a prohibition notice. The prohibition notice normally requires you to stop that activity straight away. You must not resume the activity until you have taken action to remove or control the risk.
Officers placed tape around the bandsaw in order to prevent its use and subsequently served the notice.
However, Luton Magistrates' Court was told once the inspectors had left site, staff proceeded to deliberately remove the tape in order to use the bandsaw, showing a 'flagrant disregard' of the prohibition notice.
In Court
Earlier this week, Migagold, trading as Hemel Food Centre, pleaded guilty to breaching section 2(2) (a) of the Health and Safety at Work Act, which relates to the provision and maintenance of plant and systems of work that are, so far as is reasonably practicable, safe and without risks to health; and section 33(1)(e) of the Act for breaching the prohibition notice.
Taking into account its early guilty plea, the court fined the firm £30,000 for the two offences.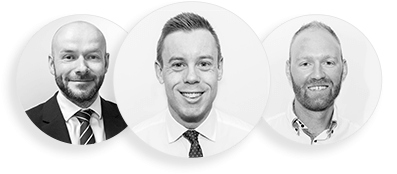 Get in touch
Friendly, professional & personal health & safety consultants