18th November 2020
Café Receives £10,000 Fixed Penalty Notice For Coronavirus Breaches
The regulations implemented by the government for Working Safely During Coronavirus have been in place since the Spring. Detailed guidance notes were created on a trade by trade basis to assist organisations in putting in place control measures and safe working practices. These are summarised on a dedicated page on the Lighthouse website here.
The Health & Safety Executive subsequently announced increased funding had been granted to assist them in policing these measures with pro-active inspection regimes rolled out by the enforcing authorities.
Specific instances of penalties and convictions have been few and far between with numerous 'good news' stories emanating from the regulator, praising employers for their pro-active measures in containing the spread of the virus.
There are always exceptions to this rule however, with one Salford based café falling foul of a £10,000 fixed penalty notice for breaches of the regulations implemented for restaurants, pubs, bars and takeaway services.
Officers from Greater Manchester Police were contacted by members of the public, concerned by activities at the Nyah café on Phoebe Street.
The business describes itself as a 'beauty café', offering breakfast and brunch alongside beauty treatments.
Officers attended on Saturday 24 October to find a gathering of between 30 and 50 people in the venue.
When asking the group to leave, officers received a hostile reception and were forced to call for back-up.
Upon investigation, it transpires the venue had been hired by one household of six people, however more people continued to turn up and the event spiralled out of control.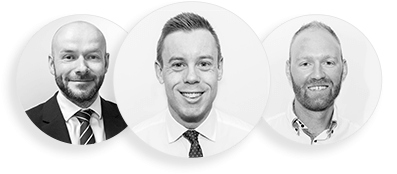 Get in touch
Friendly, professional & personal health & safety consultants