11th November 2020
Company Fined £525,000 After Fork Lift Truck Incident
What's Happened
A manufacturer has recently been prosecuted and ordered to pay £525,000 following the failure to safely segregate workers and vehicles which resulted in a worker being hit by a forklift truck and seriously injured.
Incident
An employee was working at the companies manufacturing premises in Tredegar, south east Wales when he was struck by the forklift, causing a serious brain injury which led to him being placed in an induced coma.
The company, which manufactures metal pressings and sub-assemblies for the automotive industry, was prosecuted by the Health and Safety Executive for failing to adequately control workplace transport risks.
When HSE inspectors visited the site after the incident they found a lack of segregation between vehicles and pedestrians, no safe pedestrian crossings where vehicle and pedestrian routes crossed and insufficient safety signage to highlight hazards.
In Court
The company appeared at Newport Magistrates' Court where they were found guilty of breaching section 4(1) of the Workplace (Health, Safety and Welfare) Regulations. The firm, which employs about 250 workers and has a turnover of more than £250 million, was fined £525,000 and ordered to pay costs of £8,014.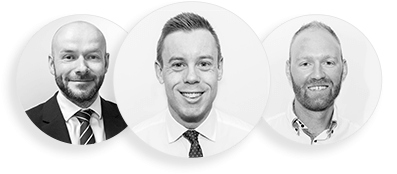 Get in touch
Friendly, professional & personal health & safety consultants