15th December 2020
Death Of Roofer Leads To Charge Of Gross Negligence Manslaughter For Employer
A Preston based roofing contractor has been fined £130,000 and ordered to pay costs of £15,970 following the death of one of their employees whilst undertaking skylight replacement works. As a result, a charge of gross negligence manslaughter has been placed on file for Design Roof Systems Ltd (DRS), following a Crown Court hearing. 
DRS Director, Michael Devlin, has also been handed a six-month prison sentence, suspended for 12 months and received a twenty-week curfew for breaches of the Health and Safety at Work Act, in the circumstances surrounding the incident. 
What Happened
DRS had quoted to undertake the skylight replacement works for £7,865 + VAT. It was heard in court that the quotation seemed commercially viable. However, DRS had failed to factor in the additional costs involved in them implementing adequate safety measures for their site operatives. 
The method of work was for 4 operatives, including 59-year-old Mieczyslaw Solowski. They needed to walk along the roof and drill out the skylights before handing them to a colleague who was inside the building and elevated by a scissor lift. 
Mr. Solowski had moved from one skylight to the next, working on the removal process before the scissor lift was fully underneath his position. He made a step onto the skylight, causing it to collapse beneath him. He fell through, suffering fatal head injuries on impact. 
Lack Of Control Measures
Upon investigation into the incident, it was apparent that consideration had not been paid to several industry-standard safety measures. This included the provision of safety netting beneath the working area, safety rails above, and harnesses for the operatives. 
Judge Robert Altham stated, 'The systems in place by DRS were seriously flawed and dangerous. Mr. Devlin sent workers onto a rickety roof at its most vulnerable point without any effective safety net. The risk was, in my judgement, high." 
In the wake of the incident, DRS ceased working at the site in question and another contractor was appointed for £17,000.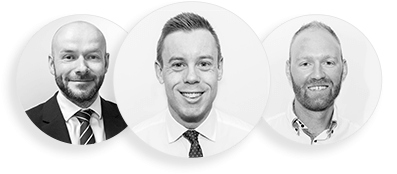 Get in touch
Friendly, professional & personal health & safety consultants