19th January 2021
A Crisis Is A Terrible Thing To Waste
This year demonstrated that when companies are forced to change through necessity, rapid business transformation can occur; many employers and employees have shown a willingness and ability to innovate rapidly, adapting to the evolving landscape.
Smart businesses are using the pandemic as an opportunity to 'stop and think', pausing to profoundly review their customer proposition, processes, people, and financials. Workers have been stretched to new levels of performance, therefore a robust plan to build on employee engagement is needed moving forward into 2021.
There have unfortunately been many casualties. Organisations continue to restructure, and many employees continue to be furloughed while facing an uncertain future in their roles. The year has been particularly tough on the travel, hospitality, entertainment, and fitness entities who (through no fault of their own) have been forced to close under a lockdown or via the COVID-19 tier systems. Hopefully, they can receive enough financial support to survive and then thrive when some normality returns.
Amongst the challenges, it is important to seek out opportunities, and the stand-out development during 2020 is the ability to work from home. 'Flexible working' was a short time ago nothing more than a buzz phrase, with employers seeking kudos for sporadic home-working and the occasional four-day week. However, you never really got the impression that anyone was truly ready to embrace remote working fully, whether this was down to the trust element, technology, systems, or something else.
The seismic shift to remote working is a revelation and will change the way we work forever. When the Hand was forced, problems of safety, equipment, communication, technology, systems, and (cyber) security were bridged adequately enough to continue working. What was viewed as nothing more than a short-term band-aid is now a revolution; companies that choose to integrate this way of working into a hybrid approach going forward are likely to see the benefits, although it is no easy task.
It is probable that the law will develop to consider the home environment and employer/employee's obligations and rights more carefully. This may encompass working time, home expense reimbursement, health and safety, and cybersecurity issues. An interesting development in Hong Kong is the adjustment of discrimination legislation to include clarity that employers can be liable for the conduct of their employees in co-working spaces and/or other places outside of the office. Many countries around the world have already moved to include new rules and regulations around remote working, developments are inevitable.
The remote, isolated worker is potentially a more vulnerable one, and a pleasing by-product of the pandemic is the acceleration of proper support for the employees' mental health and wellbeing. Ping-pong tables and fruit bowls are being replaced with tangible assistance programs, services, and access to wellbeing courses. There is also a much better understanding of how employee benefits and add-ons can provide additional support for the colleague. As the Human Resources arm concludes the raft of redundancies and lay-offs, it is only a matter of time until the strategy to reduce absence and sickness, whilst promoting employee retention and engagement gathers pace. HR must work closely with managers to be successful, providing the highest levels of communication whilst leading their teams through quality appraisals, feedback, and performance management. Collaboration and connection can be achieved using technology and software, bringing people closer together.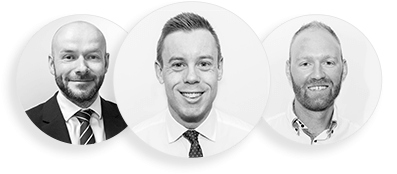 Get in touch
Friendly, professional & personal health & safety consultants