5th January 2021
Should You Undertake Annual Testing Of Homeworker's Appliances?
Before coronavirus, home-working was largely a sporadic activity. Therefore, testing of portable appliances was not something that was of much concern. 
As the pandemic has unfolded, more and more roles have evolved to allow for flexible and extended home working hours. So, should we now be thinking about including home appliances in our annual testing regimes?
Portable Appliance Testing (PAT)
In many organisations, PAT is carried out annually on all appliances, including the appliances provided to employees such as laptops and mobile phones. 
With the onset of extended homeworking hours, employers are starting to provide more equipment to allow their colleagues to conduct their roles effectively. 
Equipment such as printers, scanners, lighting, and desktop screens are being issued as a result. The question is, should these items be tested as part of your annual inspection regime?
The Electricity at Work Regulations 1989
The regulations require employers to ensure that electrical equipment is maintained in a safe condition. There is no reference to the location of the equipment therefore, the guidance for employers is unclear.
The Health & Safety Executive (HSE) historically provided a leaflet covering their guidance on the topic. However, they withdrew it some time ago.
Annual PAT Schedule 
There is no legal requirement for employers to undertake an annual PAT schedule. In fact, the guidance on electrical testing does not advise blanket PAT programmes covering all appliances. 
The HSE issued a press release some years ago suggesting that employers were wasting resources on unnecessary PAT. They stated: 'the regulations do not specify what needs to be done, by whom or how frequently, i.e. they don't make inspection or testing of electrical appliances a legal requirement, nor do they make it a legal requirement to undertake this annually'.
Back To Homeworkers
So, what stance should employers take on the homeworker issue?
There are a couple of things to consider here. Firstly, section 2 (5) of The Provision and Use of Work Equipment Regulations 1998 refers to every employer being required to, "ensure that all work equipment is maintained in an efficient state, in efficient working order, and in good repair".
The guidance on the frequency of test and inspection for larger items such as printers and screens suggests a formal visual inspection every two to four years. Where items have an earth, a periodic test is recommended every five years. The reality is that the majority of these items will have been replaced within the timescale recommended for inspection or testing.
Best practice guidance would be to keep a schedule of all appliances  issued to employees and ensure that bi-annual visual inspections are undertaken, along with a mechanism for defects to be reported back.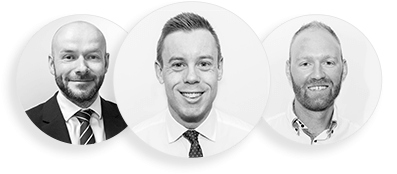 Get in touch
Friendly, professional & personal health & safety consultants