17th February 2021
Get To Know Our Service Advisor
If you've ever wanted to know about the Lighthouse team now's your chance. Each month we will be shining a spotlight on someone from the team and hitting them with some quick-fire questions. Next up is Dave Armstrong, our Service Advisor.
How long have you been working for Lighthouse?
Only since April 2018, having previously served a 20 year stretch as an Insurance Claims Handler.
What is your favourite thing about Lighthouse?
Well, it's definitely not the length of the email address – has to be the people, such a good bunch to both work and socialise with.   
What is your favourite film?
The Empire Strikes Back – obviously.
What is your favourite TV show?
Phoenix Nights, it so simple and is one of only a few programmes to which I find myself laughing out loud.
What is your favourite food?
Steak & Chips
If you won the lottery, what would you do with the money?
By a boat & retire to the Whitsunday Islands maybe open a Scuba Diving Shop?
Tell us a fun fact about yourself?
I once knocked over the Australian Prime Minister whilst he was out for a jog, much to the disgust of his entourage. I'll never forget the look on my Australian mate's face when a day or so later whilst he was pointing him out to me the PM shouts over G'day Dave!
How would you rate your brew making skills out of ten?
I aim for about a 6 as I don't want to be asked to make them too often.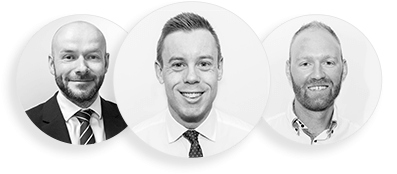 Get in touch
Friendly, professional & personal health & safety consultants