17th February 2021
HSE Outsources COVID-19 Inspection Visits
The Health and Safety Executive (HSE) has taken the tact of employing contractors to undertake routine inspections on UK employers to ensure that they are following the latest coronavirus rules. 
Change Of Tact
Historically, the HSE has not engaged with external organisations for this type of work. If you received a call from an HSE inspector, you could be sure that they were an HSE employee or part of your local authority. 
Given the volume of enquiries and concerns raised to the HSE in recent months, they have needed to move quickly to enhance their numbers, so, have decided to outsource. 
Not Warranted
The key difference between an HSE contract data collector and an HSE inspector is that the data collector does not have any warranted authority, and therefore have none of the inspector's normal powers. 
Additionally, the outsourced provision does not fall within the HSE's charging regimes and so items such as 'Fee For Intervention' does not apply to their visits. 
COVID Compliance
The contractors have been employed purely to check that companies are complying with UK coronavirus working safely guidelines and that businesses are implementing procedures such as:
Ensuring face coverings are being worn where relevant

Encouraging and policing social distancing 

Enhanced sanitisation provisions 

Undertaking temperature checks
Data Collection
This exercise is being carried out to compile data on behalf of the HSE, as opposed to being a warranted inspection. 
That said, employers should be diligent and treat any communication or visit with the contractors as if they were greeting an HSE inspector. 
HSE Follow Up
Any employers identified by the contractors as not meeting the working safely guidelines will be recorded as such, resulting in them being open to a follow-up visit from an HSE inspector. 
It is important to implement any recommendations made by the contractors as follow-up inspections could result in sanctions or further scrutiny of other safe working procedures beyond COVID secure provisions.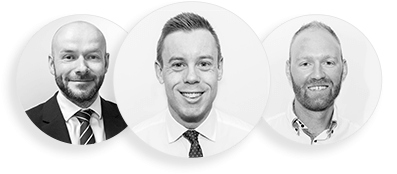 Get in touch
Friendly, professional & personal health & safety consultants