24th March 2021
Company Fined £99,000 After Fatal Incident On Construction Site
Ruislip Plant Ltd (RPL) has been found guilty of breaching Section 3 (1) of the Health & Safety at Work Act following an incident that occurred in May 2014. 
In addition to the fine, they have also been ordered to pay costs of £116,973. 
Incident
A Director of RPL had enlisted the assistance of a third party – Ben Wylie (BW) – in undertaking maintenance of a high-pressure grease track adjusting mechanism on an item of the plant whilst working on a construction site in Maidenhead, Berkshire. 
During the procedure, the grease nipple and a stream of high-pressure grease were forcibly ejected, striking BW on the chest and shoulder. These injuries lead to his death. 
Damaged fittings
Upon investigation it was uncovered that the nipple assembly had been forcibly ejected the day before, sustaining damage in the process. 
This damage resulted in an alteration in the efficacy of the components, meaning that they would now fail at a lower pressure if refitted. 
Modifications
Despite this, the RPL Director had attempted to modify the nipple and adaptor before re-fitting. He then proceeded to re-pressurise the tracks using a hand-operated grease gun. 
It was during this process that the pressure within the system built to a critical point and the damaged and modified components were ejected, striking BW. 
Pressure Test
In these circumstances, a pressure test with suitable safeguards would be required. However, there was no safe system of work considered or documented.
HSE comments
Following the hearing, an HSE Inspector said:
"HSE guidance is very specific on how this work should be completed and previously ejected or damaged parts must not be reused as they were in this case. 
"This incident could have been avoided if RPL had carried out a risk assessment and devised a safe system of work. That safe system of work would have ensured that new parts were used and that the safety procedure of a pressure test was performed. However, a new component was not used in this incident and the safety procedure was not adhered to. 
"That failure to adhere to the correct procedure for pressure testing was directly causative of this incident."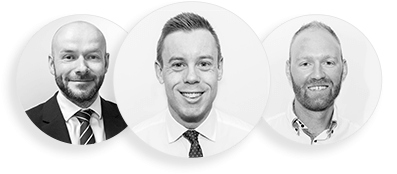 Get in touch
Friendly, professional & personal health & safety consultants