31st March 2021
Hand Arm Vibration Syndrome (HAVS) – What Is It And When Is Health Surveillance Needed?
HAVS is an occupational disease caused by excessive use of vibrating tools. 
It develops through gripping on to tools and machinery resulting in the transmission of vibration into the body. 
Symptoms include tingling, numbness and loss of strength with damage being irreversible in some cases. 
Risk Assessment
As with any workplace hazard, vibration exposure needs to be appropriately risk assessed to identify the requisite control measures. 
Mechanisation or using tools that deliver less vibration to the hands are usually the first port of call. Reducing the amount of time physically using machinery is also a common control. 
Health Surveillance
Having considered appropriate control measures, employers may find that operators are still regularly exposed above the HSE's exposure action value (EAV).
The EAV is 2.5m/s2 averaged across an eight-hour time period and is calculated using vibration and usage time data. 
The HSE provide a calculator to assist employers in this area. 
Where the EAV has been triggered for an operator, or if the operator is considered to be at risk for any other reason, a programme of health surveillance should be introduced. 
Staged Process
Once it has been identified that Health Surveillance is required, the first stage is to issue an initial screening questionnaire to relevant employees. 
The results should be considered and where necessary, due process should be followed to enter stage 2. 
Stage 2 involves a 'Tier 3' follow-up assessment by a qualified person (eg. an occupational health nurse) to identify if any of the operators have HAVS. 
Annual Screening
HSE guidance states that annual screening should be undertaken by way of a questionnaire issue. 
The process itemised above should be followed in every instance where questionnaire results indicate the need for a referral to a specialist. 
Getting Help
Your Lighthouse Risk Services health and safety consultant can guide you through the above process, assisting in the initial risk assessment process, collation of vibration data and development of a system to issue a questionnaire to relevant personnel.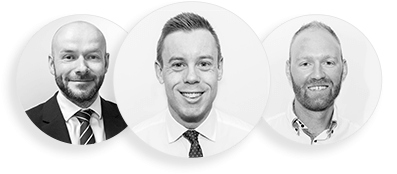 Get in touch
Friendly, professional & personal health & safety consultants