3rd March 2021
What Is In Store For UK Health & Safety Regulation Post Brexit?
Brexit came and went in a bit of a flash last month amidst the ongoing pandemic which continues to dominate headlines in the UK. 
Several of our Health and Safety laws were initially drafted and passed based on EU requirements, so where does this leave us now that the UK stands alone?
Business as Usual
The quick and easy answer is that not much is going to change at all. There are no major overhauls planned at present and any significant changes would need to go through a period of consultation before being implemented. 
Therefore, Employers' standard legal duties remain unaltered, leaving the obligation to identify and appoint a Competent Person, develop and maintain a Health & Safety Policy, undertake Risk Assessments and have ongoing consultation with staff still in force. 
However, there are a few exceptions, most notably for organisations in the chemical industry, with process alterations required for those who handle biocides, product labelling and the registration of chemical products. 
How About Fire Regulations?
Once more, Brexit will not have an immediate effect on any duty holder from a fire risk management perspective. 
The Regulatory Reform (Fire Safety) Order 2005 remains enforceable and should therefore continue to be complied with. The first port of call here is for any duty holder to undertake a Fire Risk Assessment. 
Fire regulations are set to be amended in the UK at some point in the coming months, however, with a new fire safety bill currently under consultation following the Grenfell Tower incident in 2017. The specifics of this can be found in our blog from April 2020.
What will Happen Moving Forward?
There is still uncertainty about the post-Brexit future of Health and Safety regulation in the UK, however, the consensus is that any alterations will be drip-fed. 
In the meantime, employers should continue to be aware of their legal duties, ensuring they have adequate access to a competent resource to develop and maintain their Health and Safety management systems.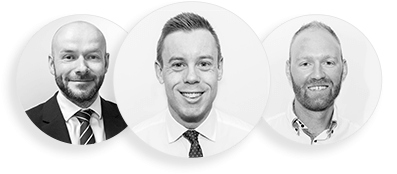 Get in touch
Friendly, professional & personal health & safety consultants