26th May 2021
Kebab Takeaway Owners Prosecuted For Breaches Of UK Fire Regulations
The Cardiff-based takeaway owners have been prosecuted for multiple breaches of the Regulatory Reform (Fire Safety) Order 2005 (RRFSO). 
The premises were visited by the South Wales Fire and Rescue Service for a routine inspection in April 2019 and were immediately handed a prohibition order and an enforcement notice. 
Prohibition order
The order was served to prevent the upper floors of the building to be occupied as residential dwellings as there was a severe and imminent risk to life. 
Enforcement notice
The enforcement notice issued in conjunction with the prohibition order was for a series of remedial works for the failings identified and was required to be complied with within 180 days. 
Some of the items included within the enforcement notice rectification list included:
Inadequate escape routes without emergency lighting 

No fire alarms

Blocked staircases

A 'missing door' to a storeroom that held combustible items
No action by the duty holder
When officers conducted an unannounced re-visit to the premises in June 2019, it was discovered that the upper floors were still being used for residential purposes.
By October 2019, and upon expiration of the 180 day period for rectification of the enforcement notice, officers found that no remedial works had been undertaken. 
Furthermore, the prohibition notice was still not being observed as residents were still present above the takeaway. 
Prosecution
The owners were prosecuted at Cardiff Magistrates court for multiple breaches of the RRFSO. 
However, the district judge considered that the magistrate's court's sentencing powers were insufficient for the scenario, so the case was committed to Cardiff Crown Court. 
The resultant sentencing included:
A £12,000 fine

An order to pay costs of £9,000

One of the owners received a 12-month prison sentence, suspended for 2 years

180 hours of unpaid work

A curfew between 19:00 and 06:00 every night for four months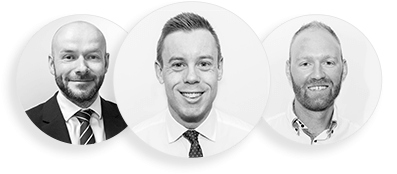 Get in touch
Friendly, professional & personal health & safety consultants