19th May 2021
Site Manager Jailed For Failing To Report Under RIDDOR
On 8th January 2019, a site operative working on a demolition site in New Malden, Surrey, had their leg crushed as the excavator they were using tipped. 
The injuries sustained resulted in the amputation of the leg.  
RIDDOR
The Reporting of Injuries, Diseases and Dangerous Occurrences Regulations (RIDDOR) require specific injuries to workers to be reported via the online portal operated by the Health and Safety Executive (HSE). 
Amputations are included within the list of specified injuries that fall within this category. 
Not reported 
The site manager controlling the clearance works had failed to investigate the incident and subsequently report it in line with RIDDOR. 
The HSE only became aware of the accident after the injured party made a complaint directly to them. 
He detailed how a request had been made for a three-tonne excavator but due to a lack of availability, a 1.7-tonne model had been provided. He had raised concerns to site management but ultimately felt pressured into using the smaller machine. 
No H&S training, and no insurance
Upon investigation, it transpired that the site manager had been prompted to report the incident by their solicitor, and yet had still failed to do so.
Furthermore, no formal health and safety-related training such as the CITB SMSTS course had been undertaken, no relevant health and safety documentation for the works was in place, and there was no Employers Liability insurance policy for the injured party to make a civil claim against. 
Despite 50 years' experience in the industry the site manager had failed to take any interest in understanding their legal duties or invest in health and safety procedures. 
Convicted
The case was heard in Westminster Magistrates' Court where the site manager pled guilty to breaching regulation 3(1) of RIDDOR. 
A sentence of 24 weeks in jail was handed out, and they were ordered to pay £2,033 in costs.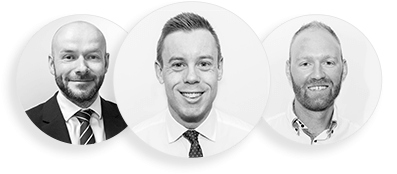 Get in touch
Friendly, professional & personal health & safety consultants