10th June 2021
Seafood Manufacturer Fined £800,000 For Injuries To A Worker
Young's Seafood has appeared in court following an incident that saw an employee sever their thumb and fingers in a mixing machine. 
The incident
The incident occurred in October 2017 when the worker was creating a mix for fish cakes at the factory in Grimsby. 
When the mix run had finished, he started the process of clearing the machine. An interlocked guard which should have stopped the machine from running when lifted failed, leaving the machine operational. 
The employee put his hand in before realising it was still running and was unfortunately dragged up to the elbow by the spinning augur. 
He managed to free his arm from the mechanism but as he did so, severed a thumb and two fingers. 
Unfortunately, the damage to his tendons meant that doctors were unable to reattach these to his hand. 
Poor machinery maintenance
The case was heard in Grimsby Crown Court where HSE inspectors detailed that the safety guard failed, along with the emergency stop mechanism. 
It was deemed that the interlocking system was not adequate and that the company had not implemented a sufficient maintenance regime for the machine. 
Furthermore, it was determined that communication between the shop floor and the in-house maintenance department was poor and that the system for reporting faults could not be relied upon. 
Unable to return to work
Unfortunately, the injured party has been unable to return to work as a result of the accident. 
Young's Seafood pled guilty to breaching section 2(1) of the Health & Safety at Work Act 1974. 
The Sentencing Council guidelines for Health and Safety offences follow a matrix of severity and likelihood and when considering the factors in this case, a fine of £787,500 was levied along with an order to pay costs of £33,443.
HSE Inspector Carol Downes commented after the hearing that 'The life-changing injuries sustained by the employee could have been prevented and the risk should have been identified.' 
'Being proactive with preventative maintenance and good communication of faults can reduce the chance of harm.'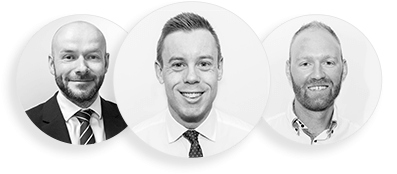 Get in touch
Friendly, professional & personal health & safety consultants