14th July 2021
Changes To The Regulatory Reform (Fire Safety) Order
As part of its drive to improve the Building Regulations and fire safety systems, the Government has recently outlined the details of forthcoming changes to the Regulatory Reform (Fire Safety) Order 2005.
What's Changing?
The new requirements under the Fire Safety Order will increase the duties of 'Responsible Persons' to require that:
All 'Responsible Persons' must record their fire risk assessment in full.

All Responsible Persons' must not appoint a person to assist them with making or reviewing a fire risk assessment under Article 9 unless they are competent.

All 'Responsible Persons' should record the identity of any person appointed by them to assist them with making or reviewing an assessment under Article 9

All 'Responsible Persons' must record their fire safety arrangements to ensure effective planning, organisation, control, monitoring and review of preventative and protective measures.

When an outgoing 'Responsible Person' ceases to be a 'Responsible Person' and another 'Responsible Person' takes their place, they must give the new 'Responsible Person' any relevant fire safety information they hold.
Providing Information 
For buildings consisting of two or more sets of domestic premises, 'Responsible Persons' must provide 'relevant and comprehensible information' about relevant fire safety matters to residents of such premises.
When it comes to premises consisting of (or including) a residential unit in a higher-risk building (currently defined in the Building Safety Bill as a building in England that is at least 18 metres in height or has at least seven storeys and contains at least two residential units), 'Responsible Persons' must take reasonable steps to ascertain whether there are one or more 'Accountable Persons' in relation to the premises. If there are, they must co-operate with them to enable them to carry out their duties under the Building Safety Act.
In addition to the above, it is understood that The Government is going to increase fines to the maximum level (i.e. unlimited) for the offences of impersonating a fire safety inspector and any proven non-compliance with the stated requirements imposed by a fire safety inspector.
If you have any queries about the forthcoming changes or require assistance with your Fire Risk Assessment duties, then call our team today on 0300 303 5228.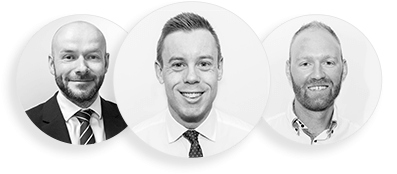 Get in touch
Friendly, professional & personal health & safety consultants