8th July 2021
Returning To The Office As Lockdown Lifts
Many employers will be preparing to welcome colleagues back to the office as the majority of lockdown restrictions and guidance lift later this month. 
It will bring about a welcome return to normality as offices buzz with the sound of team-mates discussing how to tackle a client request or catching up on each other's weekend activities. 
The return of personnel does however bring about a requirement to provide a safe place of work, and employers will need to consider a number of facets that may have been halted or allowed to slip over the past 18 months of relative inactivity in their facilities. 
The Regulatory Reform (Fire Safety) Order 2005 places a duty on employers to risk assess their premises and operations against the threat to life that fire poses. 
This document is required to be reviewed whenever a premises or the operations that happen within it undergo significant change. 
Where offices have been little used during the pandemic, it would be sensible for employers to re-address their Fire Risk Assessments to ensure that the control measures detailed within them are still in place and relevant. 
Fire Wardens and First Aiders
There remains a legal obligation placed on employers to provide adequate numbers of Fire Wardens and First Aid trained individuals for their operations. 
As many organisations are now providing flexible working options for their employees, the Fire Warden and First Aid positions may need to be reviewed to ensure that adequate cover is on hand for day-to-day operations. 
Planned and Preventative Maintenance Schedules 
Certain maintenance initiatives may have been halted in recent months to preserve funds, however with the return of personnel brings about a need to re-engage with regimes such as:
Water temperature monitoring and cleaning schedules in accordance with COSHH guidance for Legionella control

Portable Appliance Testing (PAT)

6 monthly passenger lift thorough examinations

Ongoing schedules linked to the requirement to undergo fixed electrical wiring testing every five years

Air conditioning servicing 
If you have any concerns regarding the ongoing management of your Health and Safety obligations as an employer, Lighthouse is here to support and assist.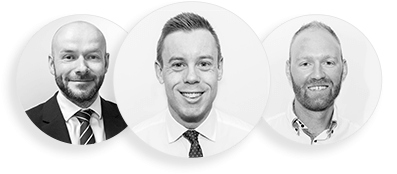 Get in touch
Friendly, professional & personal health & safety consultants