29th September 2021
Principal Contractor Fined As Sub-Contractors Fall From Height
St Modwen Homes Ltd – a principal contractor based in Birmingham, has been fined £200,000 and ordered to pay costs of £13,332 following an incident that occurred at one of their sites. 
Three bricklayers who had been appointed as a sub-contract trade fell approximately 2.5 metres when a temporary stairwell cover that had been incorrectly installed gave way beneath them. 
A series of injuries were sustained by those involved including a broken back and a broken sternum. 
St Modwen Homes Ltd pled guilty to breaching Section 13(1) of the Construction (Design and Management) Regulations 2015 (CDM 2015) as they had not made adequate provisions to plan, manage and monitor the construction phase or coordinate matters relating to health and safety to, as far as is reasonably practicable, conduct construction work without risks to health or safety. 
Upon investigation, it transpired that there were not adequate systems in place to ensure that the stairwell cover was identified as a temporary working platform and that the site operatives treated it as such. 
Furthermore, there were failings in the company's obligation to plan, manage and monitor the installations, inspection, maintenance and use of the temporary working platform. 
Upon completion of the hearing, a HSE representative commented: 'Falls from height remain one of the most common causes of work-related fatalities in this country and the risks associated with working at height are well known. This incident could so easily have been avoided by simply carrying out the correct control measures and safe working practices. Temporary stairwell covers need to be inspected the same as any other working platforms. 
'Companies should be aware that HSE will not hesitate to take appropriate enforcement action against those that fall below the required standards.'
If you are concerned about your compliance obligations under CDM 2015 Lighthouse have a wealth of construction health and safety knowledge within our consultancy team. Details of our CDM 2015 supporting services are available on our website.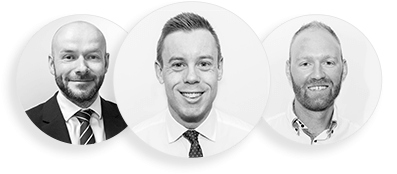 Get in touch
Friendly, professional & personal health & safety consultants