20th October 2021
Contractors Fall Results In £100K Fine
What's Happened?
Two Rotherham-based companies have recently pleaded guilty to health and safety offences and each received fines of £50,000 for their roles in an incident. The contractor fell six metres to a concrete floor after a wooden crate balanced on the forks of a reach truck was used as a makeshift platform for working at height.
The contractor who was a specialist crane engineer had come on-site to fix a faulty overhead crane. But, the company (Yorkshire Stainless) didn't have suitable equipment available on site for working at this height. Instead, the engineer had climbed into a wooden crate positioned on a forklift. The engineer and crate were lifted six metres so he could start repair work. As the engineer was lowered, the crate overbalanced and he fell onto the concrete floor. He suffered serious injuries: including multiple rib fractures, a punctured lung, a fractured sternum and multiple fractures of the pelvis.
Investigation
The premises was being used for storage rather than manufacturing. So the role of enforcement fell to the Rotherham Environmental Health team, who undertook the investigation.
An immediate prohibition notice was served on the business. This was to prevent anybody using inappropriate working platforms to lift staff without adequate precautions in place to prevent falls.
The injured person was an experienced engineer who had worked at height in such a role for many years. He'd had training on using equipment to work at height, such as a scissor lift. But no risk assessment or method statement was prepared for the specific work that he was undertaking at the site.
A Question of Responsibility
The most crucial element that needed to be decided by the Investigating Environmental Health Officer was who was responsible for the engineer's safety – Yorkshire Stainless Limited as site owners, or Technical Cranes as employed contractors?
Ultimately it was decided that each company bore equal responsibility under health and safety law as there should have been cooperation and discussion between the two companies as to how the work could be undertaken safely and what equipment was already on site to allow safe access at height.
Additionally, Yorkshire Stainless should have asked for the contractor's risk assessments and method statement prior to any works commencing on-site; they should have agreed with the engineer how safe access was going to be made, and then monitored the work.
One important lesson we can take away from this case is that it's not enough to say, 'we've got a specialist contractor in to do the work'. There has to be more to it than that in terms of the checks that companies need to do on their contractors. Have they submitted risk assessments and method statements covering how they are going to safely undertake the work? Are you monitoring what they do when they're on-site?
If you have any queries about this case or feel your vetting and appointment procedures may be in need of review, then call our H&S advice line on 0300 303 5228.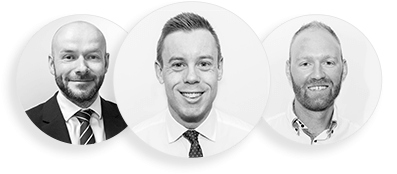 Get in touch
Friendly, professional & personal health & safety consultants