27th October 2021
Holiday Inn Fined After Wedding Disaster
What's Happened?
The owners and operators of the Holiday Inn Hotel in Hemel Hempstead have recently been found guilty of Health & Safety breaches and ordered by the courts to pay almost £160,000 after the wooden staircase that a wedding party was standing on for a group photograph collapsed beneath them.
The incident occurred during a wedding that was being held at the Hotel. Guests of the couple were told to congregate on exterior wooden stairs for a group photograph when the upper flight of stairs suddenly collapsed under the weight. Ten people and part of the stairs fell onto the hard surface of the courtyard below. Seven people were seriously injured and required hospital treatment, with two of the wedding party suffering long-term injuries as a result. 
External Timber Staircase
Although the external stairs were noted to be regularly used, including for wedding photos, it transpired that they had not been properly inspected or maintained, and the timber posts holding up the stairs had become very decayed and rotten as a result. 
Upon examination by investigators and timber experts after the incident, the staircase and adjoining large wooden balcony area were found to be rotten in many places, with parts inappropriately filled with foam filler or with solid filler that had been painted over. Holes could easily be poked through the wood in places with fingers and ballpoint pens, and there was a clear and significant risk of the structure collapsing.
External staircases are obviously subject to decay from weather exposure, and therefore there is a need to ensure that regular checks on their condition are undertaken by a competent person. This would apply to any time of material – but given timber is particularly prone to the elements, it would be prudent to have a formally timetabled planned preventive maintenance programme in place for such items.
In Court 
Appearing at Peterborough Magistrates' Court on 22 September 2021, HICP Limited, which owned the hotel, was ordered to pay a fine of £80,000 plus costs of £30,000. Interstate United Kingdom Management Limited, which assisted HICP in the management of the hotel, was fined £19,600 and ordered to pay costs of £30,000.
It is understood that the court reduced the penalties to the figures above in order to reflect the impact of the Covid pandemic on hospitality companies' finances and to allow for the defendants' previous good characters and early guilty pleas.  
After the case, the Council's food, health and safety lead officer, who investigated the incident, said: 'Those who operate premises which they charge the public to use are required by law to put in place adequate arrangements to monitor the state of those premises and to ensure necessary repair or replacement work is identified and done.' 
Lighthouse has experienced consultants able to undertake property inspection surveys so if you have any queries regarding this article or concerns about your own premises requirements, then just call our advice line on 0300 303 5228.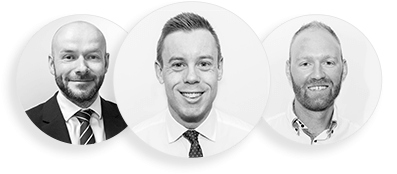 Get in touch
Friendly, professional & personal health & safety consultants