27th October 2021
Lift Shaft Fall Results In 90K Fine
What's Happened?
A care home firm in Flintshire, Wales has recently been fined £90,000 with an additional £85,00 in costs after one of its staff, a newly-recruited care home manager, fell down a lift shaft.
The Care Home Operators – Pearlcare Wellfield Limited were found guilty of four health and safety breaches at Mold Crown Court after the manager was seriously injured in the incident at their Residential Care Home.
Fall from Height
The court heard how three days after starting her job as manager of the Residential Care Home, the employee was alerted to a fault with the home's lift, which had not dropped fully to the ground floor. After opening the lift door on the first floor using an emergency key – which she had been directed to by a staff member at the home – the employee fell 2.4 metres down the shaft and sustained serious injuries. 
In Court 
During the trial, lifts expert David Cooper had been called in to inspect the lift following the incident and provide expert advice. Mr Cooper told the court that the lift was simple in design and is commonly used in nursing homes. He said that although the lift was 'old' – it had been installed in 1999, there was 'nothing wrong' with it simply being old. 
Following his inspection on-site, Mr Cooper had also been given the care home's policy documents to review. He said that while he didn't take issue with the company's passenger lift policy, it appeared to him that there was a disconnect between the document and what was happening on site.
Mr Cooper said the lift's emergency release keys should be stored in a secure location for use only by authorised personnel who are trained in the specific task of releasing someone who is stuck in the lift, or managers who should only pass the release keys to such an authorised and trained person.
The injured employee confirmed to the court that she hadn't been trained in the use of the key, and it transpired there was no need to use the key in this situation as nobody was actually stuck in the lift requiring escape, merely that it had malfunctioned.
In addition to the £90,000 fine for the charge of failing to ensure the health and safety of employees, the Judge also ordered Pearlcare Wellfield Ltd to pay an additional £85,000 in costs.
Lift Requirements  
Passenger lifts and combined goods and passenger lifts in workplaces that are primarily used by people at work must be subject to periodic thorough examination and inspection, as required by The Lifting Operations and Lifting Equipment Operations 1998, and The Provision and Use of Work Equipment Regulations 1998.
Finally, The Lift and Escalator Industry Association also has its own safety information sheet in relation to the control of lift access and release keys which you can access here.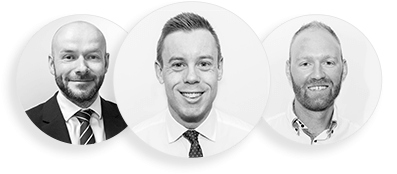 Get in touch
Friendly, professional & personal health & safety consultants