10th November 2021
Applying For Medical Exemption From Vaccination 
The Government has recently legislated to require employees working in Care Quality Commission (CQC) regulated care homes in England to be fully vaccinated against COVID-19 or to provide proof that they are medically exempt from vaccination. 
There has been a concern since the legislation was introduced that the process for obtaining an exemption was uncertain and that it could ultimately be too cumbersome for employees to obtain such an exemption. 
It is important to note that the guidance now published on medical exemptions could apply more widely than to those working in CQC settings. For example, many employers are introducing recruitment policies that require candidates to show that they are fully vaccinated or exempt, and the law is likely to be extended to other care settings in the coming months. 
The Government has finally provided guidance on the gov.uk website entitled "Medical Exemptions:  Proving you are unable to get vaccinated".  
Until 25 December 2021, a self-certification procedure is applicable for care home workers. They can essentially confirm that they are medically exempt but will ultimately need to provide further evidence. 
From 25 December 2021, the NHS COVID pass will be used in the same way as those who are fully vaccinated. 
If an employee wishes to apply for an exemption, they will need to ask for an application form, which is available on telephone number 119. Once the form is completed, it is then returned to the GP or other specialist, and a result will be given within 2-3 weeks. 
Interestingly, the COVID pass will not confirm whether somebody has a medical exemption – it will display information in the same way as somebody who is fully vaccinated. However, a separate letter will be provided which employees who are exempt will need to show to their employer to confirm that they can enter a CQC registered premises. 
Outside of care settings, employers should be mindful of risk in circumstances where they are asking employees to confirm they are fully vaccinated prior to joining. A candidate may have a disability that prevents them from accepting the vaccination, and it could amount to unlawful discrimination to not select a candidate simply on the basis of the lack of ability to be vaccinated where this is linked to a particular condition. 
In such circumstances, the competence of the candidate should be assessed and, if they are suitable for a particular role, the employer should work with them to identify other protective measures. 
Lighthouse is here to help, so please call 0300 303 5228 to discuss any points raised in this article.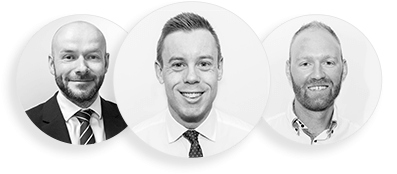 Get in touch
Friendly, professional & personal health & safety consultants