4th November 2021
Manufacturer Fined £20,000 After Machine Accident
What's Happened?
A handrail manufacturing company has recently been fined £20,000 after an employee's hand was drawn into a roller and crushed.
An employee of Manchester-based business Dealercast Ltd was being trained by the company director to use a rolling machine in order to bend pieces of steel tube. While the employee was feeding the tubing between the rollers of the machine, the heavy-duty gloves he was wearing caught between the tubing and one of the rollers. His hand was subsequently drawn into the machine injuring his little finger, which later had to be amputated from the second knuckle.
HSE Investigation
Under the Reporting of Injuries Diseases and Dangerous Occurrences Regulations 2013 (RIDDOR), the amputation of a finger falls within the category of a 'Specified Injury' and therefore must be reported to the Health and Safety Executive (HSE) within 10 days.
An accident investigation was undertaken by the HSE which found that the company had not performed a machine-specific risk assessment – so the risk of entanglement in moving parts had not been highlighted. Furthermore, the employee had no previous experience of working on this type of machine and had not completed any training.
Most notably –  the company failed to recognise the dangers of using gloves when working with rotating machinery, which was standard practice, as the company had not provided instruction on the correct procedures.
In Court
The company appeared at Manchester Magistrates Court and pleaded guilty to breaching Section 2 of the Health and Safety at Work etc. Act 1974 (General Duties of Employers to Employees). The company was fined £20,000 and ordered to pay costs of £3,661.
The company Managing Director was also charged under section 37 of the same Act (Offences by Bodies Corporate). He was fined £1,280 and ordered to pay costs of £3,461. Speaking after the hearing, The principal HSE inspector involved in the case said:
"Employers should ensure they carry out an assessment of the risks and put in place a safe system of work for the operation of all machinery. Companies should be aware of the responsibility upon company directors to recognise the way in which their employees are working. Employers should also be aware of the risk of entanglement when wearing gloves whilst operating machinery. Had the company put in place a clear system of work and prohibited the wearing of gloves when operating this machinery, the incident could have been avoided."
If you have concerns about your work equipment risk assessments or would like further advice, then don't hesitate to call our health & safety advice line and speak to one of our consultants on 0300 303 5228.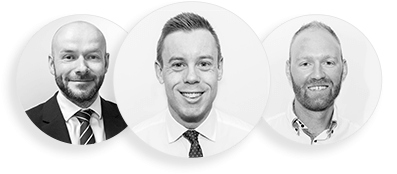 Get in touch
Friendly, professional & personal health & safety consultants