17th November 2021
Serial Safety Offender Is Prosecuted….Again!
What's Happened
A leading Food manufacturer – Bakkavor has once again appeared in court and been fined £130,000 with costs of £2607 for safety breaches after one of its employees suffered two broken ribs having been crushed within an industrial cooking machine while attempting to clear a blocked water inlet.
This is the latest case to involve Bakkavor as the company was previously fined £2 million in 2017 following an incident when a 29-year-old employee was killed after a 723kg bale of waste packaging fell onto him at Bakkavor's site in Wigan. 
More recently, the company was also fined £176,000 in 2018 after an incident at its West Lothian site when a worker died from injuries sustained after a stack of empty trays toppled onto him having been knocked by a forklift truck. 
Poor Working Practices 
It transpired during the Health and Safety Executive (HSE) investigation into this particular incident that the employee was crushed after the machine's safety systems were over-ridden and it continued to operate. The machine should have clearly been isolated to ensure it was safe to work on –  but proper safe working procedures and instructions had not been given to staff.
The HSE also said that no risk assessment of the task was completed, and employees were not provided with a safe system of work to carry it out. This inevitably led employees to devise their own way of working, which included overriding the safety systems and using unsafe working practices.
Bakkavor Fresh Cook appeared at Lincoln Magistrates court where a guilty plea was entered for a breach of section 2 of the Health and Safety at Work Act (General duties of employers to their employees). The company was fined and was fined £130,000 and ordered to pay costs of £2607.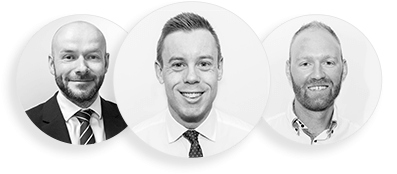 Get in touch
Friendly, professional & personal health & safety consultants