8th December 2021
Director Jailed For Ignoring 15 HSE Safety Notices
What's Happened?
The boss of a car salvage yard has recently been jailed for a year after ignoring a whopping 15 Health and Safety Executive (HSE) enforcement notices served on his scrapyard business.
This is an interesting case in that whist no injuries actually occurred from the poor safety standards – the sentencing guidelines are based on the risk of injury. There was also clear evidence of the Director flagrantly disregarded the law putting cost before safety and jeopardising employees and members of the public safety.
Health and Safety Nightmare…?
A report from a forklift truck examiner back in November 2018, unearthed a Category A defect on a forklift being used at the site – which prompted a visit from a HSE Inspector – but there began just the tip of the iceberg for serious safety flaws at the site which included forklift trucks with defective brake mechanisms and broken mast chains.
The HSE identified that access to the site was under a bridge structure that was at risk of collapse on foot and in vehicles as well as a structurally unsafe retaining wall.
Conditions were so dire in fact that HSE subsequently served 15 enforcement notices at the premises.
In Court
Newport Crown Court heard how the director had failed to comply with all of the prohibition notices served. He was aware of the risks and directed workers to act in a way that contravened the prohibitions and risked their own safety.
The Director continued to use unsafe forklift trucks despite confirming to the HSE that he had ceased use of them. He deliberately instructed employees to contravene the requirements of all prohibition notices, showing contempt for the law and his workers, instructing employees to 'use the unsafe equipment or go home'.
The judge concluded that culpability was very high; the defendant flagrantly disregarded the law and put employees and members of the public at risk, clearly putting cost before safety.
The case was aggravated by the defendant cutting costs at the risk of safety and the fact breaches lasted over a substantial time. The history of non-compliance and absence of any remorse shown by the director supported the judge's conclusion that there was no prospect of rehabilitation in this case and that it necessitated immediate imprisonment. The Director – Tahir Karim pleaded guilty to four offences that contravened section 33 of the Health and Safety at Work Act. He was sentenced to 12 months imprisonment.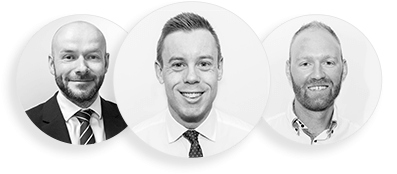 Get in touch
Friendly, professional & personal health & safety consultants