19th January 2022
Changes to The Personal Protective Equipment (PPE) at Work Regulations 1992
What's Happening?
New PPE Regulations are coming into force on 6th April 2022 which amend the existing requirements by extending employers and employees duties regarding PPE to a new category of persons – defined as Limb (b) Workers.
Please note – this is a significant change, and businesses need to carefully consider whether the change to UK law applies to them and their workforce, and make the necessary preparations to comply.
What does This Mean for Employers?
The existing PPE 1992 regulations place a duty on every employer in Great Britain to ensure that suitable PPE is provided to 'employees' who may be exposed to a risk to their health or safety while at work.
The forthcoming PPE 2022 regulations will extend this duty to a new category of workers defined as limb (b) workers.
If a risk assessment indicates that a limb (b) worker requires PPE to carry out their work activities, then the employer must carry out a PPE suitability assessment and provide the PPE free of charge – just as they presently do for employees.
Under these new Regulations, the employer will also be responsible for the maintenance, storage and replacement of any PPE they provide.
By 6 April 2022, employers will need to ensure that there is no difference in the way PPE is provided to their workers. This means assessing the risk and ensuring suitable PPE is provided, when needed, to all relevant people that fall under the definition of worker.
Definition of limb (b) workers
In the UK, section 230(3) of the Employment Rights Act 1996's definition of a worker has 2 limbs:
Limb (a) describes those with a contract of employment. This group are employees under the Health and Safety at Work etc Act 1974 and are already within the scope of the existing PPE Regulations 1992.
Limb (b) describes workers who generally have a more casual employment relationship and work under a contract for service –

they do not currently come under the scope of PPE Regulations 1992.
The forthcoming PPE Regulations 2022 draws on this definition of worker and captures both employees and limb (b) workers:
'"worker" means 'an individual who has entered into or works under –
(a) a contract of employment; or
(b) any other contract, whether express or implied and (if it is express) whether oral or in writing, whereby the individual undertakes to do or perform personally any work or services for another party to the contract whose status is not by virtue of the contract that of a client or customer of any profession or business undertaking carried on by the individual.
HSE Inspectors already include assessment of PPE as part of their routine inspections but clearly given the new forthcoming legislation, HSE Inspectors will be ensuring compliance as part of routine inspections they undertake to businesses. Enforcement action can range from verbal or written advice to enforcement notices and, in the most serious cases, prosecution of duty holders.
Lighthouse would therefore strongly advise that businesses review the definitions outlined above with your employment law consultants or HR team to ascertain as to whether elements of your existing workforce are included within the definition and further actions are required. If additional guidance or support is required – then don't hesitate to call our advice line on 0300 303 5228.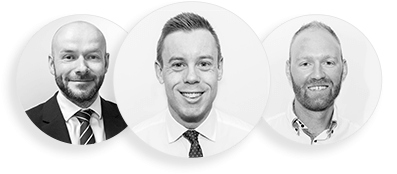 Get in touch
Friendly, professional & personal health & safety consultants