9th February 2022
Serious Fire Safety Breaches Results In Prosecution For Holiday Apartments Owner
What's Happened?
A holiday apartments owner and his company have recently been ordered to pay a £12,800 fine for failing to put in place suitable life safety fire safety measures in one of its properties.
Fire Safety Breaches
The company owns holiday premises in Torquay which consist of separate flats leased out to tenants. Following a fire at the property, the Fire Safety Inspectors identified a number of serious fire safety failings under the Regulatory Reform (Fire Safety) Order 2005.
When firefighters were called to a blaze at the property they discovered that smoke and debris from the fire had entered the stairway and, due to the door to one of the holiday flats not being fitted with any type of self-closing device, was spreading rapidly. The crew dealt with a fire in the kitchen of the property and needed to help one occupant escape the building.
Investigation
Following a thorough investigation, the fire service identified a catalogue of failures:
There was no fire risk assessment for the premises.
There had never been any proper maintenance of the fire alarm or emergency lighting
system.
The fire alarm had been switched off and did not work when there was a fire – it was also the wrong type of fire alarm fitted with inadequate coverage.
None of the flat entrance doors had the necessary self-closer fitted.
The responsible person for the premises did attempt to put a management company in place but due to money issues did not do so and left all matters unattended.
As a result, the company – Au Bord De La Mer and the Managing Director – Philip Hunt were charged with serious fire safety breaches and pleaded guilty to a total of 11 charges.
In Court
The case was heard at Plymouth Crown Court on 24 January 2022 where they were found guilty and ordered to pay a fine of £12,800, and £10,000 in legal costs to Devon and Somerset Fire and Rescue Service.
The Head of Protection Delivery at Devon and Somerset Fire and Rescue Services, Group Manager, said: "Mr Philip Hunt showed a disregard of fire safety measures and therefore, a disregard for the safety of his leaseholders. Failings in fire safety measures also pose heightened risk to firefighters who are already doing a dangerous job."
He continues: "I cannot emphasise enough the importance of carrying out a suitable and sufficient fire risk assessment and having the appropriate fire safety measures in place. It is extremely fortunate that the fire occurred during the day when most of the occupants were out. Had the fire started at a time when people were asleep, the outcome could have been very different."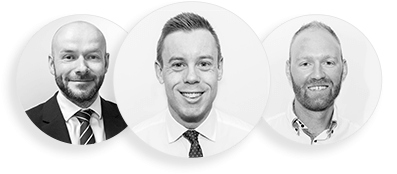 Get in touch
Friendly, professional & personal health & safety consultants