23rd March 2022
Living With COVID-19 – What Are The Implications For The Workplace?
Managing COVID-19 in the Workplace
Following the publication of the government's plan for 'Living with COVID' in February 2022, we were provided with a roadmap to the (potentially final) removal of all COVID-19 restrictions.
We saw the first change implemented from 24 February 2022 which brought an end to the legal requirement to Self-Isolate upon testing positive for COVID-19. The government suggested that in place of this legal obligation, people should observe the guidance to stay at home. However, for those who cannot work from home during this period would be left with the option of sick pay (or SSP if they are not entitled to contractual sick pay), using up their annual leave entitlement, or taking unpaid leave.
In the absence of a legal requirement to self-isolate, it falls to the individual or the employer to enforce their own company policies in respect of managing the virus in the workplace. In order to protect other employees and reduce the risk of further sickness absence, it would be best practice for employers to carry out a risk-assessment of the workplace and update their COVID-19 policies to incorporate the changes to this statutory requirement. This policy could require staff to continue testing, to work remotely (if well enough to do so), or to arrange with their line manager to work in isolation in the workplace (where safe to do so) if they cannot work from home.
For those employees who are unable to work remotely and take a period of sickness absence to observe the 'stay at home' guidance, the SSP Rebate Scheme may be available to some employers in this position. The scheme came to an end but was reintroduced on 14 January 2022. This scheme allows employers with fewer than 250 employees (as of 30 November 2021) to apply for a reimbursement of up to two weeks' of SSP for each eligible employee that has taken a period of sickness absence due to COVID-19 since 21 December 2021. It will be available for COVID-19 related absences until 17 March 2022 and employers will have until 24 March 2022 to submit applications for reimbursement for this period.
From 24 March 2022 onwards, COVID-19 related sickness absences should be treated the same as any other sickness absence for the purposes of SSP (i.e. SSP will be payable only from the fourth day of their absence, not the first day).
Employers have a general duty of care and general health and safety obligations to observe in relation to their employees. In accordance with the guidance setting out how to work safely during COVID-19, employers are advised not to encourage those with a positive test or symptoms to attend work, but rather to discuss remote working, SSP or other means of avoiding contact with the workplace until further guidance is published on 1 April 2022.
Testing
Anyone who tests positive for COVID-19 is advised to stay at home and avoid contact with other people for a minimum of 5 full days, and only leave isolation after two consecutive days of negative results. If this is not achieved then they should continue to do isolate/stay at home until they have received negative test results on two consecutive days taken from day 5 onwards, up to the full 10- day period. This guidance is expected to be in place until at least 1 April.
The availability of free COVID-19 testing is anticipated to remain in place until 1 April 2022. If an employer would like to continue with testing for their staff then they would need to cover the cost of implementing this requirement under a company policy, subject to the employee's consent to take the tests and update the company of their results.
Mandatory Vaccinations
The recent "no jab, no job" headlines regarding COVID-19 vaccinations caused widescale controversy, and in particular in relation to the compulsory requirement to be vaccinated for those working in the health and social care sector.
Due to the reduced risk posed by COVID-19, the government announced that this requirement would be scrapped, and those who had already been dismissed from CQC registered care homes would be able to return to their previous roles without being vaccinated, and those in the wider healthcare sector would not need to have received their two doses before the 1 April 2022 deadline.
This U-turn on mandatory vaccinations would make it more difficult for other employers outside of these sectors to insist that their staff receive a vaccine in order to continue in their employment and would likely prove a risky decision due to the possible costly discrimination claims that could be brought by their employees.
Anticipated Changes to the Guidance
From 1 April 2022, the government is expected to update the current guidance to:
Remove the current guidance on voluntary COVID-status certification in domestic settings and no longer recommend that certain venues use the NHS COVID Pass.
No longer provide free universal symptomatic and asymptomatic testing for the general public in England.
Remove the health and safety requirement for every employer to explicitly consider COVID- 19 in their risk-assessments.
You can read further COVID-19 advice here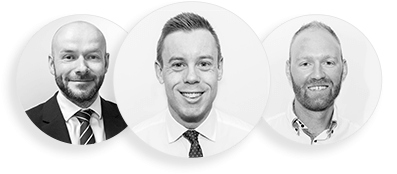 Get in touch
Friendly, professional & personal health & safety consultants