13th April 2022
Fatal Fall From Height Results In Prosecution
What's Happened?
A roofer and scaffolder have recently been prosecuted over a fatal fall from the roof of a two-storey terraced house. The incident occurred due to neither contractor putting in place simple preventative measures in place to avoid the incident.
Two roofers were working on the property's roof – a 2 story terraced house in Wimbledon, London. They were accessing the roof using a ladder and scaffolding. During the day of the incident, the pair needed to move some slates up onto the roof using an electric hoist. As this task was being undertaken, one of the roofers fell approx. 6 metres through a gap in the scaffold railings – his death was understood to have instantaneous.
HSE Investigation
As is expected after a workplace fatality, the HSE visited site and commenced an investigation in order to ascertain the immediate, root and underlying causes of how such a terrible indecent could have occurred.
The HSE's investigation found that when the scaffolder had erected the scaffold, he'd left a 1.17 m gap in the edge protection at the ladder access point – additionally he did not fit a scaffold gate.
Moreover – the HSE discovered that the scaffolder was not even qualified to erect the scaffold, and the equipment used at the site did not even comply with industry standards nor legal requirements.
The Director of the roofing company who was in charge of the roof work, had allowed the activity to proceed despite the gap in the scaffold and the unsafe ladder access.
In Court
Mr. Drinkwater (trading as Prestige Roofing) attended Southwark Crown Court and pleaded guilty to breaching s 3(2) of the Health and Safety at Work Act. He was fined £5,000 and ordered to pay £6,318 in costs.
Mr. Glen (trading as DDP Scaffolding) also pleaded guilty to breaching s 3(2) of the HSW Act. He was fined the same amount and handed the same costs.
After the case the HSE inspector involved in the prosecution said: 'Preventative measures were inexpensive and required little time or effort. Reducing the size of the opening in the guard rails and installing a self-closing scaffold gate would have stopped this man from falling to his death. A scaffold date costs around £40 and only takes a few minutes to install.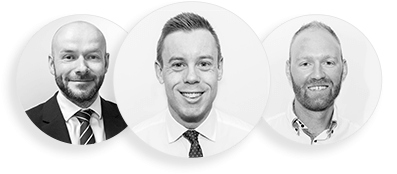 Get in touch
Friendly, professional & personal health & safety consultants