27th April 2022
Menopause In The Workplace
Research by BUPA concluded that almost a million workers left their jobs before the pandemic due to experiencing menopause symptoms. A further poll by Research without Borders found the primary reasons for those leaving the workforce. These included the high pressures placed on them, the lack of flexible working arrangements to manage their symptoms, and a lack of understanding from management about what they were experiencing.
All females will experience symptoms of menopause at some time, typically between the ages of 45 to 65, but a small number of women can experience them much earlier. It is therefore important that employers ensure they take steps to manage and support those workers in order to keep absences to a minimum, retain their experienced staff and avoid costly tribunal claims from any unintentional discriminatory treatment.
Menopause is a biological process which affects all females. Anyone born female will experience menopause, including those who identify differently such as trans men and non-binary people if they keep their ovaries and do not change their hormones.
Understanding the Menopause
There are many recognised symptoms of the perimenopausal stage and menopause which are extremely varied in their nature. Amongst them are joint and muscular pain, fatigue and disrupted sleep, difficulty concentrating and poor memory, hot flushes and migraines, night sweats, and hair and skin changes. Aside from physical effects, the reduced oestrogen levels can also lead to a reduction of serotonin production which results in many women experiencing increased irritability, anxiety and depression.
The majority of those going through menopause will experience some symptoms but they will fluctuate in their severity from time to time and affect everyone differently.
The complex physical and psychological symptoms can impact overall well-being and consequently have a negative impact on working life such as performance at work or increased absences.
What Should Employers Do?
It is imperative that employers provide a menopause-friendly working environment which is supportive and inclusive. This would assist employers in the competitive job market to attract good candidates and retain skilled staff.
All staff should ideally be made aware of menopause and the related symptoms so that they can support those affected by it. This should encourage open discussions in the workplace with their line manager or HR representative, and such conversations should be treated as confidential.
Additionally, employers have a legal duty to protect staff from discrimination. Currently, menopause is not a specifically protected characteristic under the Equality Act 2010 and employment tribunal claims have therefore usually been categorised as age, disability or sex discrimination under this Act. Claims of unfair dismissal have also previously been brought in connection with the menopause where employees had been dismissed in response to poor performance or attendance as a result of their symptoms disrupting their working routine.
Adjustments
Current obligations on employers as contained within the Equality Act 2010 includes the requirement to make reasonable adjustments. This is applicable if an employee meets the definition of disabled within this same Act. In order for Menopause to be considered a disability, an employee would need to show that their symptoms have a substantial and long-term effect on their ability to carry out normal day-to-day activities. Substantial means 'more than trivial', and long-term means '12 months or more'.
There have been a number of tribunal cases which have already found menopausal symptoms can amount to a disability. However, if an employee's symptoms do not satisfy the established legal test, it would still be prudent for employers to consider adjustments where possible to mitigate their symptoms and assist them to continue working well in their role.
Other ways that employers could offer support would be to introduce a menopause policy which can be included in the employee handbook. This policy can include information on the support available including adjustments that will be considered. It would also be best practice to ensure that line managers or nominated persons are prepared to discuss any points regarding menopause that employees may need to raise and to make suitable decisions in line with said policy.
If you are considering introducing such a policy or require advice as an employer or an employee, our employment law team would be happy to assist you. Please email us at info@lighthouseriskservices.co.uk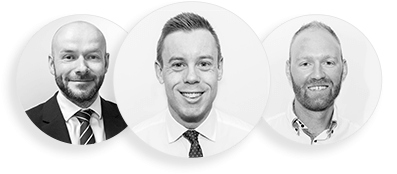 Get in touch
Friendly, professional & personal health & safety consultants