4th May 2022
Food Manufacturing Company Fined After Worker Falls From Ladder
What's Happened?
A jam and preserve manufacturer has recently been fined £40,000 after a worker fell from a ladder and suffered multiple fractures.
An employee of The Clarendon Food Company Ltd was understood to have been installing a security camera on the outside of their production building. He was using an unsecured ladder. As he was working from the ladder when it slipped causing the worker to fall approximately 15ft – subsequently sustaining multiple fractures to his right arm, left leg, cheekbone and a dislocation of his backbone.
HSE Investigation
Given the injuries sustained, these would have needed to be reported to the HSE as 'specified injuries' under Reporting of Injuries, Diseases and Dangerous Occurrences Regulations 2013 (RIDDOR).
An investigation by the HSE found that work at height had not been properly planned, and alternative access equipment to allow safe working at height had not been considered before opting to use a ladder in this case.
Additionally, it transpired that no training had been provided to either the injured party or others in relation to work at height and the safe use of ladders.
In Court
The company appeared at Llandudno Magistrates' court where they pleaded guilty to breaching section 2 of the Health and Safety at Work etc Act 1974. They were fined £40,000 and ordered to pay costs of £5,344.30.
Speaking after the hearing, the HSE inspector involved in the case said: "This incident could have been avoided if it had of been risk assessed, planned and suitable equipment selected, which employees were trained to use safely."
The HSE's statistics on fall Falls from height in the food and drink industries show that around 80 major injuries (i.e broken limbs, fractured skulls etc) occur each year with a further 230 over-3-day absence injuries each year.
Using Ladders At Work
Ladders can be used for work at height when an assessment of the risk for carrying out a task has shown that using equipment that offers a higher level of fall protection is not justified.
This is because of the low risk and short duration of use, or there are existing workplace features which cannot be altered.
Short duration is not the deciding factor in establishing whether use of a ladder is acceptable – you must have first considered risk.
As a guide, if your task would require staying up a leaning ladder or stepladder for more than 30 minutes at a time, it is recommended you use alternative equipment.
You should only use ladders in situations where they can be used safely, eg where the ladder will be level and stable, and can be secured (where it is reasonably practicable to do so).
If you have any queries about work at height activities or require advice on undertaking risk assessments – call our advice line today on 0300 303 5228 or email us at info@lighthouseriskservices.com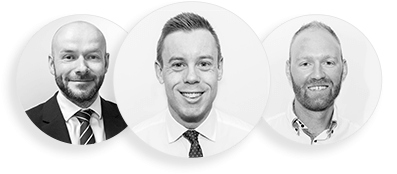 Get in touch
Friendly, professional & personal health & safety consultants