30th August 2022
Barrister subject to discrimination over gender critical beliefs
In the recent case of Bailey v Stonewall Equality Ltd and Others ET/2202172/2020 the employment tribunal held that a barrister was subject to direct discrimination and victimisation by her chambers due to her gender critical philosophical beliefs.
Allison Bailey is a criminal barrister and worked at Garden Court Chambers. In 2019, Ms Bailey co-founded the LGB Alliance Group which opposed the views on transgender issues. This group was an alternative to Stonewall who has noticeably different views and is a LGBTQ+ rights charity.
Ms Bailey believes that women are defined by their biological sex and not their gender identity and considered that transgender views were detrimental to women as it removed access to female-only spaces. In a number of tweets Ms Bailey aired these views which attracted online abuse including death threats. In response to these tweets Garden Court Chambers launched an investigation into Ms Bailey and ultimately found that these tweets breached her duties as a barrister.
Ms Bailey argued that as a result of her tweets and the investigation by the Chambers she received low quality and valued work.
The judgement in this case followed on from the precedent set in Forstater v CGD Europe ET/22200909/2019 which held that gender critical beliefs are protected under the Equality Act 2010.
The tribunal held that Ms Bailey was subject to direct discrimination as a result of the investigation into her tweets and that she was also victimised as the tweets were protected acts as the alleged breaches of the Equality Act 2010.
However, the tribunal did not uphold all of her claims as they rejected that Ms Bailey lost work and her income affected as a result of the Chambers membership of Stonewalls' Diversity Champions Scheme. Ms Bailey was unable to establish that whilst her income had fallen that it was in response or connected to her gender critical views. The tribunal further rejected her claim for indirect discrimination finding that the Chambers did not have a practice of treating gender critical beliefs as bigoted. Finally, Ms Baileys claim that Stonewall instructed, induced, or caused or attempted to induce or cause detriment to her was also rejected.
As a result of Ms Baileys' successful claim of direct discrimination and victimisation she was awarded £22,000 for injury to feelings which also included £2,000 for aggravated damages. The reason for the award was that Ms Bailey received no support from members of Garden Court Chamber when she received death threats.
This case highlights that there is an ever-increasing range of beliefs which Tribunals are willing to agree are protected under the Equality Act 2010. Employers must exercise caution in favouring their own (or mainstream) views on particular beliefs when making important decisions which may ultimately adversely affect their employees.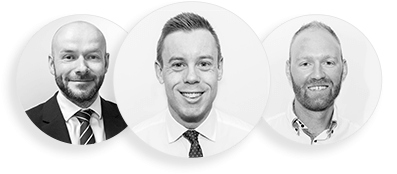 Get in touch
Friendly, professional & personal health & safety consultants